Published: Sun, March 24, 2013 @ 12:00 a.m.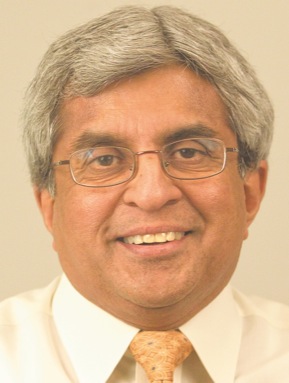 By Bertram de Souza (Contact)
"No doubt the picture here remains murky and unfinished. For all the talks of a private sector renaissance, demographers say that much of the economic growth remains mostly around the downtown and midsections, a small fraction of a vast 139-square-mile city that is otherwise wrestling with vacant homes, empty blocks, darkened streetlights, crime fears and overburdened police officers. While businesses have returned to Detroit, some others have left, and this city's most essential problem, its swiftly dipping population, demographers say, has yet to reverse itself."
— New York Times, March 4
Substitute "Youngstown" for "Detroit," change the square mileage, and Mayor Charles Sammarone's warning about the city's future becomes all the more urgent.
Youngstown government is enjoying a financial resurgence because of one-time money flowing into the general fund. But Sammarone, who risks being called a killjoy, is cautioning city employees, members of council and residents against concluding that happy days are here again.
In this year's (2013) budget of $167.8 million, $7.3 million comes from special payments by V&M Star, the state of Ohio through the casino tax, savings from an employee early-retirement buyout and carry-over money from the 2012 budget.
Huge investment
And while V&M Star, which has invested $1.1 billion in new, technologically advanced steel pipe-making plants, will be paying the $2.85 million this year, next year and in 2015, there is no guarantee of the $1 million in casino-related money.
That's why the mayor, who will be leaving office at the end of the year — he is on the ballot this year hoping to return as city council president — is sounding a cautious note.
He isn't being dramatic when he says that Youngstown will have to face major fiscal challenges in the not too distant future. Why?
The city of Detroit offers a cautionary tale for Youngstown.
The New York Times article quoted above carried the headline, "A Private Boom Amid Detroit's Public Blight," and contained this lead paragraph:
"DETROIT — Private industry is blooming here, even as the city's finances have descended into wreckage."
To be sure, Youngstown has not reached the point of no return, as is the case with the Motor City. Michigan Gov. Rick Snyder has used his statutory authority to effectuate a state takeover of the city's finances by appointing an emergency manager.
In its story about Detroit's financial collapse, the Times offered this perspective:
"In the eyes of some, the signs of a private sector turnaround have only served to accentuate divisions: a mostly black city with an influx of young, sometimes white artists and entrepreneurs; a revived downtown but hollowed-out neighborhoods beyond; an upbeat mood among business leaders even as the city's frustrated elected officials face diminished, uncertain roles under state supervision."
While the last part of that paragraph does not apply to Youngstown — yet? — the rest certainly parallels what is going on in the city.
Youngstown's population is declining, with the count now around 65,000. Most of the residents are on fixed income, which means they do not pay income tax.
The 2.75 percent tax, one of the highest municipal rates in the state of Ohio, is largely borne by suburbanites who work in Youngstown.
Like downtown Detroit, downtown Youngstown offers an inaccurate picture of what's going on in the rest of the city. The crowds that attend shows at the Covelli Centre, Edward W. Powers Auditorium and Stambaugh Auditorium are transient. They come for the entertainment, crowd the restaurants and bars, but return to their suburban communities at the end of the evening.
Real story
The real story of Youngstown, like the real story of Detroit, is to be found in the neighborhoods, where pot-holed- ridden streets run through residential areas marked by crumbling homes and unkept vacant lots.
Mayor Sammarone has made building demolition a top priority and says his goal is to have 1,000 or more torn down by the time he leaves offices. Even then, many more will remain standing — a stark reminder of Youngstown's decline.
The next mayor will face a crisis.