Saxon Club honors man and woman of the year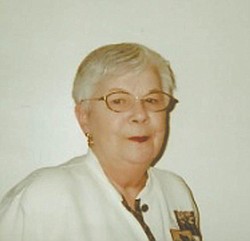 Photo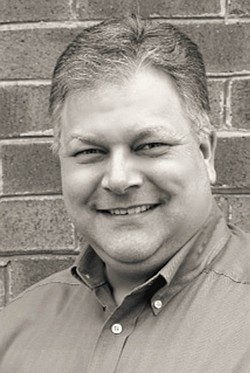 Photo
Staff report
YOUNGSTOWN
The Saxon Man and Womanof the Year were honored recently by the Youngstown Saxon Club, 4100 Meridian Road, during its annual benefit goulash dinner.
The Ladies Lodge Branch 22 of the Alliance of Transylvanian Saxons honored Helen Eileen Mauch. Michael Teutsch Jr. was honored by the Men's Lodge Branch 30.
Mauch was born in Youngstown and worked several years at the downtown Strouss-Hirshberg Store. She retired from the Hills Department Store in Austintown after 25 years of service. She currently volunteers at the E.M.F. Outreach Center Thrift Store.
Mauch joined the Saxon Ladies Lodge Branch 22 in 1984. She is a branch officer, and has served on pork dinner, basket auction, flea market, New Year's Eve dance, president's ball and bocce banquet committees. Mauch and her late husband, Jim, both received the Alliance of Transylvanian Saxons Honor Pin by ATS president Thomas J. Manning for meritorious and faithful service to the Saxon Club locally and nationally.
She has three sons and four grandchildren.
Teutsch was born in Youngstown and resides in Canfield with his wife, Regina. They have two sons, Jordan of Canfield and Michael of Nashville, Tenn.
He is a businessman locally and out-of-state, and is the owner of Westgate Pizza Co. of Boardman and Austintown.
He is a lifelong member of the Alliance of Transylvanian Saxons and a 29-year member of the Youngstown Saxon Club. During his tenure with the Youngstown Saxons, he has served as trustee, established the Memorial and Celebration Fund and initiated the dinner theater biannual shows and monthly spaghetti dinners. He has chaired the Speck Fry, New Year's Eve celebration and Saxon day picnic. He is a member of the Saxon men's bocce league and bowling teams. He is currently serving as the club's vice-president.
The benefit dinner also honored 40-year members.
Marilyn Gobely provided dinner entertainment and Bonnie Baker was mistress of ceremonies. The Saxon Culture Group Band provided music for dancing.
More like this from vindy.com