Cancer coalition to focus on African-American health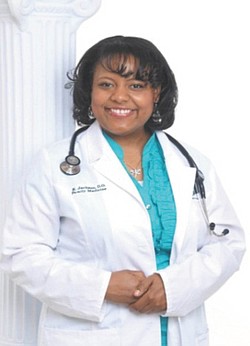 Photo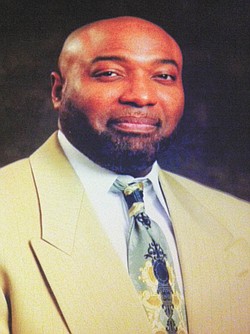 Photo

Photo
Staff report
GIRARD
The Mahoning County Cancer Coalition is sponsoring a discussion on heart disease, breast cancer and prostate cancer, the leading causes of death in African-Americans, from 8:30 a.m. to noon April 6 at the Mahoning Country Club, 710 E. Liberty St.
Drs. Kimberly N. Jackson, Joshua A. Morton I and Keith W. Brantley will lead the discussion.
The event is open to the public.
Breakfast is included.
Tickets are $20 per person and must be purchased by March 31.
To register, call Olla Tate at 330-746-0889, June Ewing at 330-744-3449 or Wayna Hightower at 330-743-3065.
Dr. Jackson was born and raised in California. She earned a bachelor's degree in molecular, cellular and developmental biology from the University of California, Santa Cruz, and recently graduated from Ohio University College of Osteopathic Medicine.
In medical school, she volunteered in nursing homes and Habitat for Humanity, as well as tutoring and mentoring youth, especially minority Ohio University undergraduates pursuing degrees in math and science.
She participated in a project to Kisumu, Kenya, and studied health and nutrition in Luo Elders and their likelihood to develop diabetes and cardiovascular disease. Her Kenya research project was presented at the American Osteopathic Medical Association, where she placed second in the nation. Dr. Jackson is completing a residency in family medicine at St. Joseph Health Center in Warren, with privileges at St. Elizabeth Health Center in Youngstown.
Dr. Brantley was born in Youngstown and raised in Struthers. He is an honors graduate with a bachelor's degree in chemistry from Youngstown State University, and earned his doctorate at Ohio State University Medical School. He completed an internal medicine residency and cardiology fellowship at Howard University Hospital, and continued his cardiology studies at Episcopal Hospital in Philadelphia, Pa.
He and his wife, Kathy Rowan, have three children.
He has chosen to work in Zanesville to provide care for patients regardless of their ability to pay for service.
Dr. Brantley has received numerous honors and recognitions in the community for increasing awareness of heart disease. He is a member of Black Cardiologists and American Medical Association.
He is a musician at St. Paul A.M.E. Church in Zanesville, and is a member of community groups, and a jazz band, Jazz Impulse.
Dr. Morton completed his bachelor's degree in biology from Xavier University of Louisiana, his medical doctorate from Xavier University School of Medicine, and M.B.A. Health Care Management from University of Scranton. He is a professor in the graduate health science department of Kaplan University and serves on the Academic Board of National College.
Dr. Morton has more than five years' experience in corporate wellness. He manages more than 200 biometric screening events throughout the nation and supervises a staffing pool of 3,200 on-call screeners, health professionals and vendor staff. He is committed to assisting clients expand their understanding of benefits of developing a healthier lifestyle.
He participates as a federal grant reviewer for the Centers for Disease Control and Prevention and the Health Resources and Services Administration, where he reviews and evaluates grant proposals.
Dr. Morton uses new opportunities to develop advancements within health-care administration and patient education as the industry strategically adapts to health-care reform. He believes the importance of health education for primary prevention and competent clinical skills are vital concepts for health professionals to increase the quality of care.