Phantoms players lead storytime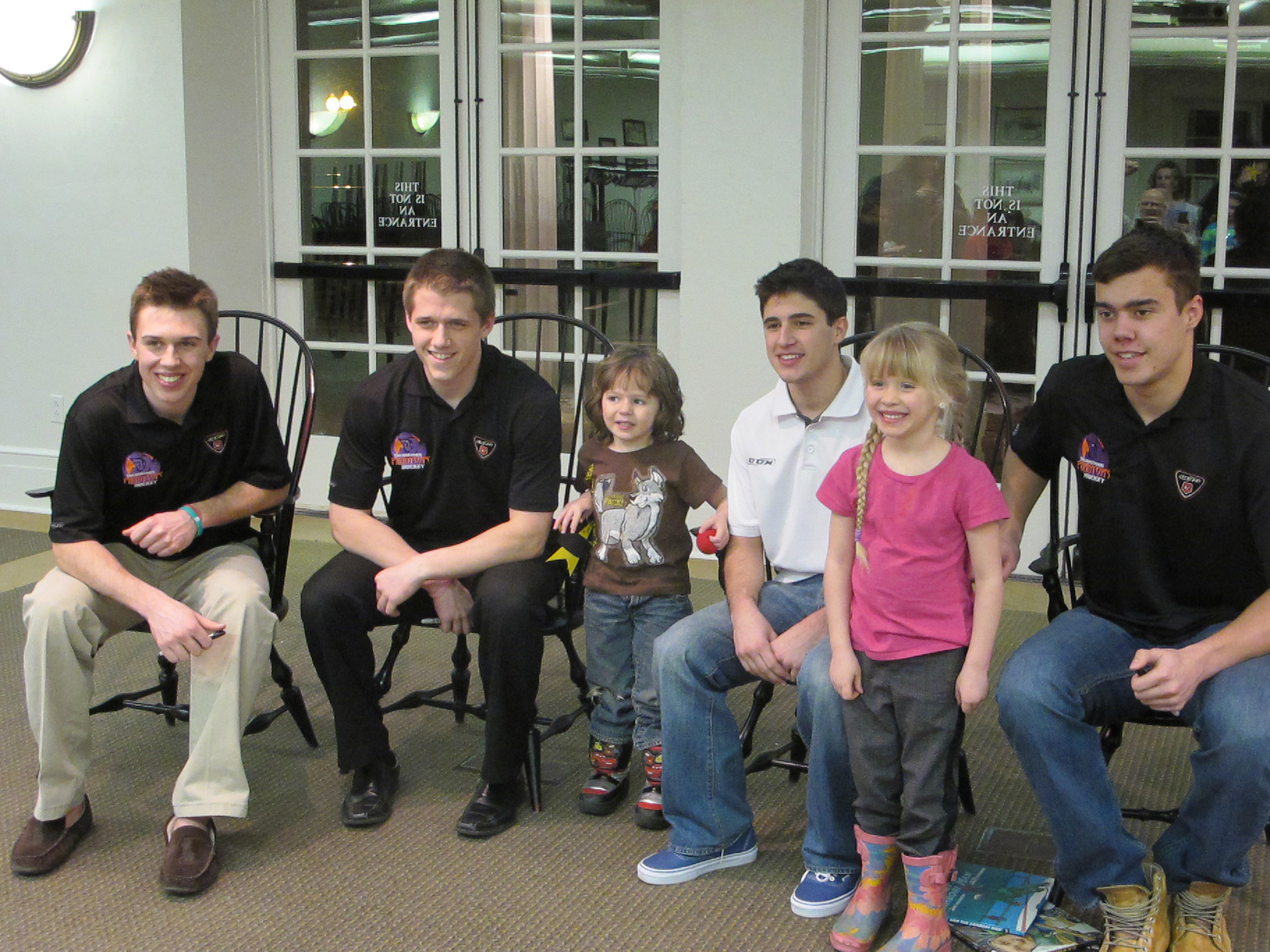 ---
By NATALIE SCOTT
The Poland library hosted four players for the Youngstown Phantoms hockey team – Alfred Larsson, Sam Anas, Alex Carle, and Sean Romeo – March 5. In an effort to encourage reading, the players showed students the merits of reading and supporting the local library.
"These are really a great group of people," said Deborah Liptak of the Public Library of Youngstown and Mahoning County. "It's always great when we can offer a celebrity story time and we especially love to highlight popular people in the community."
The players read stories based off their favorite sport – hockey. The first story, "Casey and Derek on the Ice" by Marty Sederman, was about the love of competition and the feeling of adrenaline and drive that comes when you are about to make a goal and win a game. "Sam the Zamboni Man" by James Stevenson was about the love of a sport being passed down from father to son, or in this case grandfather to son.
"It's great to see people support the team and to support the library," said Romeo. "I love to see kids and how excited they get when we come. I enjoyed reading to them."
The Phantoms story time ended with a hockey craft and a chance for photos and autographs with the players.