Parents share concerns over Supt. Hathorn's schools plan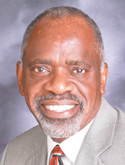 ---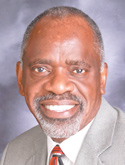 Photo
By Denise Dick
Youngstown
Gertrude and Alvin Hosea can live with city schools Superintendent Connie Hathorn's revitalization plan for the schools as long as their granddaughter gets to stay at Kirkmere Elementary School next year.
"I don't think it's fair that we have to apply, though," Gertrude said. "She's already there."
The couple were among the roughly 30 parents, grandparents and students attending a parent meeting with Hathorn on Thursday at Volney Rogers Middle School.
Under the superintendent's plan, which has been approved by both the Youngstown Schools Academic Distress Commission and the city school board, Volney and P. Ross Berry middle schools will close next year, Wilson Middle School will become the district's alternative school, six of the elementary schools will become kindergarten-through-sixth-grade buildings, and Kirkmere, now a kindergarten-through-fifth-grade school, will house a Discovery program for third- through eighth-graders.
Gertrude said she plans to apply to the Discovery program to keep her granddaughter, Aalayah Swope, 9, a third-grader, at the same building.
The family lives about a half-mile from the school, and she doesn't want Aalayah to travel farther from home.
Aalayah says she likes her school.
"The teachers are nice," she said. "They help me when I need help."
Yolanda Tubbs, whose daughter also is a Kirkmere third-grader, shares the Hoseas' concern.
She wants her daughter to stay where she is, a school that's close to home and with which the family is familiar.
Students must apply to the Discovery program to be accepted, and Hathorn said students must have records of good behavior, good attendance and a recommendation from a teacher.
Those who attend will focus on six areas: Spanish, engineering/math, visual arts, performing arts, creative communications and investigative science as well as core subjects.
Students now at Kirkmere who don't participate in the Discovery program next year will attend William Holmes McGuffey, Taft, Harding, Williamson or Martin Luther King elementary schools.
The changes, which also include moving seventh- and eighth-graders to either East or Chaney high schools, where they will be in an area separate from older students, aim to improve academics, expand student choice, cut costs and reduce the number of empty seats in school buildings.
Under its current configuration, the district has 8,678 available classroom seats; enrollment, however, is only 5,317, leaving 3,361 seats empty.
The plan also will make Choffin Career and Technical Center an all-day program for juniors and seniors who attend.
A second series of meetings starts next week, each beginning at 6 p.m. at these locations:
Harding Elementary, Wednesday.
Wilson Middle School, April 8.
East High School, April 9.
Chaney High School, April 10.
Choffin, April 11.