Bond yanked for suspect in murder of Struthers boy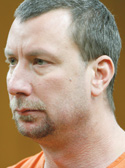 ---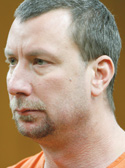 Photo
YOUNGSTOWN
The 43-year-old Struthers man charged with beating to death the 14-year-old son of his ex-girlfriend will stay in Mahoning County jail until his May court date.
Zaryl Bush of 533 Creed St., with his attorney Ronald Yarwood, appeared Thursday before Judge R. Scott Krichbaum of Mahoning County Common Pleas Court for a bond-reduction hearing.
Rebecca Doherty, an assistant county prosecutor, asked the court to remove any set bond for Bush and hold him without bond. Yarwood did not object to the state's request.
Bush's trial is set for May 20 before Judge Krichbaum.
Police charged Bush on Jan. 29. He has been in the jail on a $1 million bond since then.
Judge Krichbaum noted that defendants can be jailed without bond in certain situations. He took issue with the high bond placed on Bush, who has been labeled indigent.
"Bonds that have been set high on someone who is indigent, million-dollar bonds, are not bonds; they are ransoms," Judge Krichbaum said. "This court will agree that no bond should be set in this case rather than a $1 million bond."
Bush said nothing during the brief court appearance.
The grand jury earlier this month handed up indictments against Bush on charges of murder, involuntary manslaughter, felonious assault, six counts of endangering children, two counts of intimidation and one count of tampering with evidence.
His ex-girlfriend, Shain Widdersheim, 32, of 28 Creed St., Struthers, the mother of 14-year-old Teddy A. Foltz, was indicted on charges of involuntary manslaughter, four counts of child endangering and one count of obstructing justice.
Charges against the two are in relation to the killing of Teddy and abuse of her other two children.
Prosecutors contend Bush beat Teddy sometime in January, leading to his death, and that his mother failed to protect him from the physical abuse.
Widdersheim brought her son to Akron Children's Hospital Mahoning Valley in Boardman on Jan. 21 with head injuries so severe the boy immediately was transferred to St. Elizabeth Health Center, where he died Jan. 26.