Boardman Kiwanis honors leaders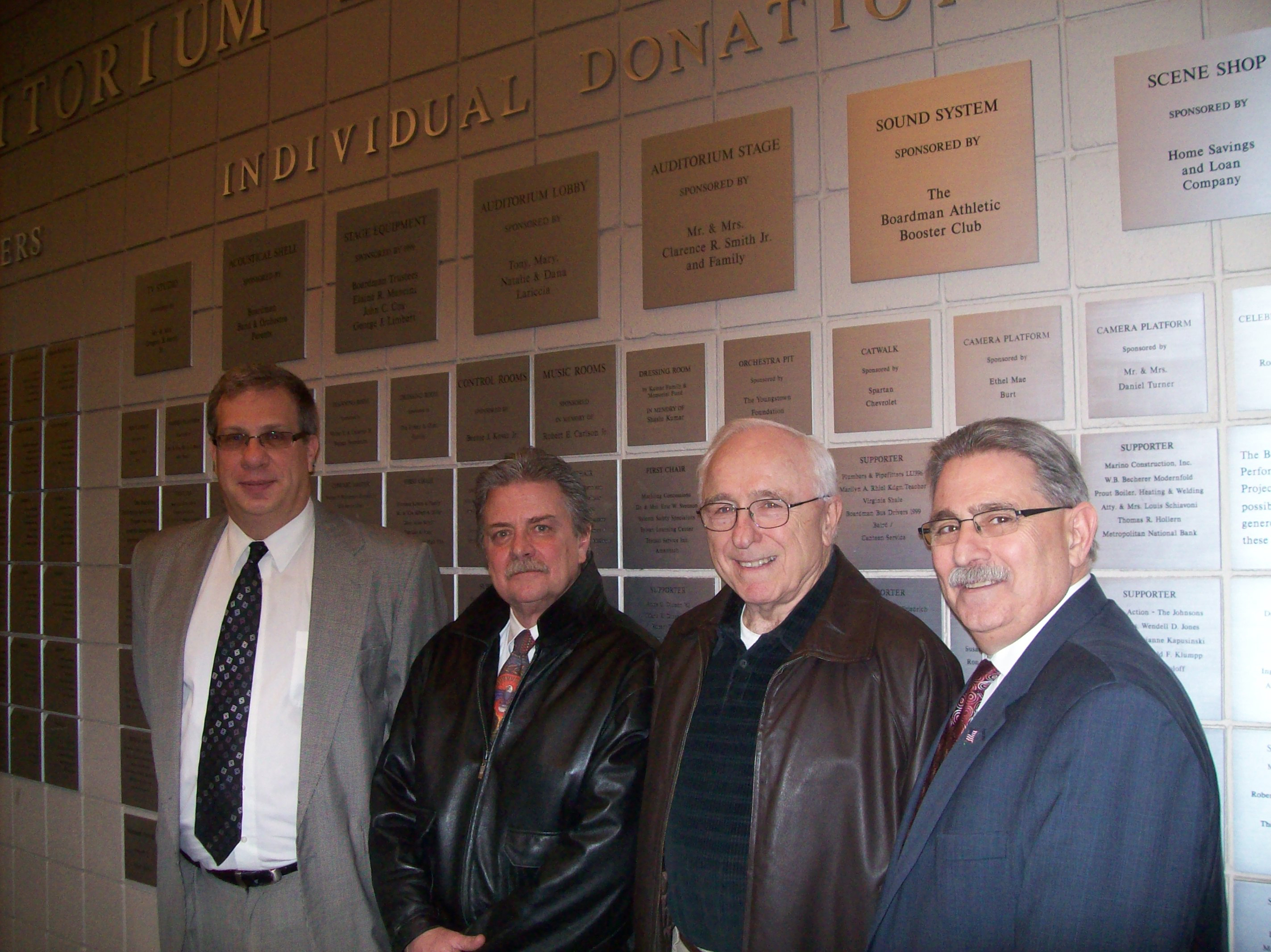 ---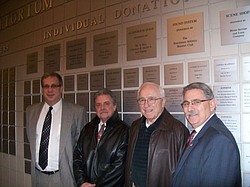 Photo
Neighbors | Submitted.Boardman Kiwanis president Rich Santilli, John Darnell, Larry Saxton and Tom Costello stand in front of the Boardman Performing Arts Center's wall of donors.
The Boardman Kiwanis Club sponsored a special luncheon to recognize some of the leaders who helped in the development and construction of the Boardman Performing Arts Center on Feb. 14.
Tom Costello, John Darnell and former superintendent Larry Saxton each spoke about their role in the development of the center, which opened in 2000. All three were involved in securing donations and funding for the center, as well as planning the construction of the center.
Boardman High School is the only high school in Mahoning County with a Performing Arts Center. Director of business, George Donie, superintendent, Frank Lazzeri, treasurer and Boardman Kiwanis Club president Rich Santilli and Kiwanis members attended the luncheon. Nick Opritza, Performing Arts Center supervisor, took members for a tour of the center.