Adeline Balzic, William Bakos to wed in May rite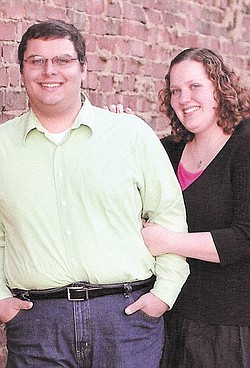 Photo
William S. Bakos and Adeline F. Balzic
AUSTINTOWN
Adeline Fay Balzic and William Bryan Bakos, both of Austintown, are engaged and planning a spring wedding.
The announcement is made by the parents of the bride-elect, Kenneth Sr. and Pamela Balzic of Austintown. The prospective groom's parents are Timothy and Becky Bakos, also of Austintown.
Plans are being made for an open wedding ceremony at 2 p.m. May 25 at St. Joseph Church in Austintown. Invitations will be issued for an evening reception at St. Mary Assumption Center in Youngstown.
The couple are employed by Marc's in Austintown, where she works in customer service and he works in the stock department.
The bride-elect is pursuing an associate degree in early childhood education at Youngstown State University. The future groom earned a bachelor's degree in civil engineering at YSU.