Superintendent Hathorn wants to meet with charter school parents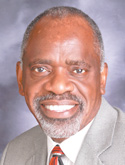 Photo
By Denise Dick
Youngstown
City schools Superintendent Connie Hathorn wants to meet with parents of students attending charter schools to tout what the city district has to offer.
"I'm going to send them a letter and invite them to come meet with me to hear how we're doing in the Youngstown City Schools," he said.
Youngstown Community School, Stambaugh Charter Academy, Horizon Science Academy, Southside Academy and Summit Academy see the largest numbers of students from the city system.
Last year, the district saw more than 2,500 students and $21 million go to charter and community schools. He plans a similar letter to parents of students who attend neighboring districts through open enrollment.
Hathorn said he'll inform the parents that students attending the city schools may receive two free meals per day, can participate in sports and other after- school activities.
"They can choose from programs that are exciting and challenging to keep them in school," he said. "They can benefit from tutoring, counseling and we have a special-education program."
He'll also let them know about the new programs planned as part of his restructuring plan which begins next school year.
Part of his plan includes creating a Discovery Program at what is now Kirkmere Elementary School for third- through eighth-grade students. Those students will be able to explore specialty courses in Spanish, engineering/math, visual arts, performing arts, investigative science and creative communications.
Besides losing students to open enrollment, community schools and vouchers, the district has lost students as the city's population has decreased.
Hathorn's restructuring plan is designed to reduce costs, expand student choice and improve academics.
James Reinhard, the fiscal monitor appointed by the Youngstown Schools Academic Distress Commission, said at a commission earlier this month that a projected $48 million deficit in fiscal year 2017 would be cut to about $3 million with the plan.
That assumes that the district doesn't lose additional students.
Hathorn said he believes a lot of the reason students leave the district is because of customer service and transportation.
He said he wants to put a plan together to train employees in customer service. "Treat people how you want to be treated," Hathorn said.
State law requires school districts only to transport kindergarten through eighth-grade students to a district school if they live more than a mile from that school. It requires those same districts to transport students to charter and community schools.
"I know of some parents who pick a charter school that's more than one mile from their home," Hathorn said. "If they go with a charter school, they get free transportation."
He wants to work with the school board to develop a plan to transport all students in the district to school.
More like this from vindy.com