Wolford: QB Hess learned from 2012 struggles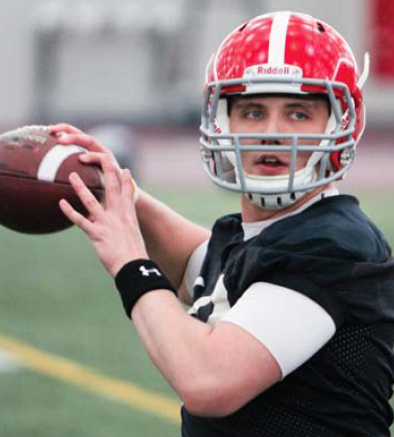 ---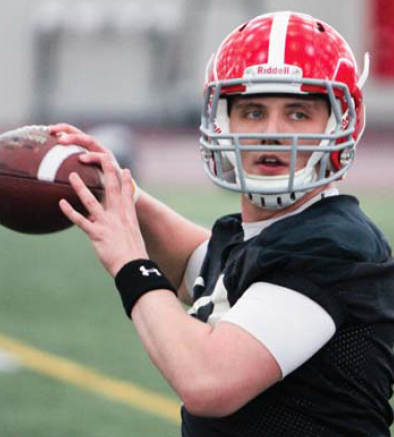 Photo
Youngstown State quarterback Kurt Hess looks downfield during a passing drill Tuesday. The workout was the first of the spring for YSU.
By Joe Scalzo
YOUNGSTOWN
For the first hour of Tuesday's practice, the Youngstown State football team got a look at life without Kurt Hess.
The all-conference quarterback, who is entering his fourth year as a starter (and fifth as a student), will be stuck in class until 5 p.m. during Tuesday and Thursday practices this spring.
"It's my last class," the early childhood education major said. "It's the only time I could take it."
The post-Hess era nearly began last fall. Over a four-game stretch, Hess threw six interceptions and fumbled three times. The Penguins lost all four games, rebounded to win the last three and narrowly missed the playoffs.
"He wants to win as bad as anybody," YSU coach Eric Wolford said of Hess. "Sometimes maybe you get into a situation where you want something so bad that you try to force something.
"Kurt's a guy who learned from that."
Just as Hess got a lot of credit for YSU's record-breaking offense in 2011, he got a lot of blame for a somewhat-disappointing 2012 season. But the turnovers weren't always his fault, Wolford said.
"I can't necessarily say which games or when, but there were times when Kurt threw the ball expecting a guy to be somewhere and he wasn't there," Wolford said. "Unfortunately, all we see in Sunday's paper is an interception."
Hess, who would have a hard time finding something bad to say about a mosquito, shrugged it off, saying that's part of being on a team.
"You have 11 guys doing 11 different jobs," he said. "Sometimes you just have 10 guys doing their 10 jobs. If one guy makes a mistake, the rest of the team suffers. That's the nature of the beast."
That said, sometimes Hess was the one guy. And while he's (mostly) played well, he's benefited from playing on a run-first team, Wolford said.
"We took care of Kurt," Wolford said. "Let's call it the way it is. We put him in good situations. Any time you can run the football and have a halfway decent play-action pass, you're taking care of your quarterback."
Hess spent a lot of time in the offseason working on his footwork, which he felt broke down at times last season.
"I think that took away from my accuracy," he said. "Looking at film, sometimes I was just falling off-balance or taking bad initial steps. It kind of got me off my throwing motion."
With the transfer of quarterback Patrick Angle (he's now at Ohio Northern), YSU's primary backup QB is redshirt freshman Nick Wargo. Hess doesn't need to look over his shoulder, but he doesn't need to shoulder too much.
Wolford just wants to see more consistency.
"I think our first two years, we kind of took that for granted," Wolford said. "He's got to understand there's a lot of people around him that can complement him. He just needs to do the things that he's asked to do and don't do anything more than that."