Allen's faith pays off with YSU's tournament bid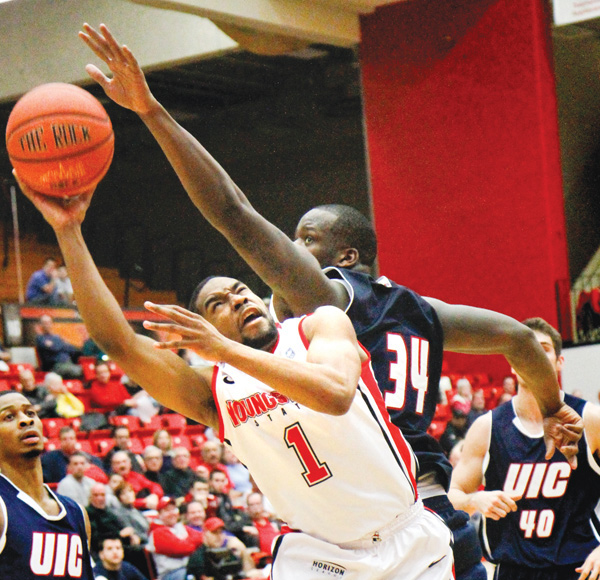 ---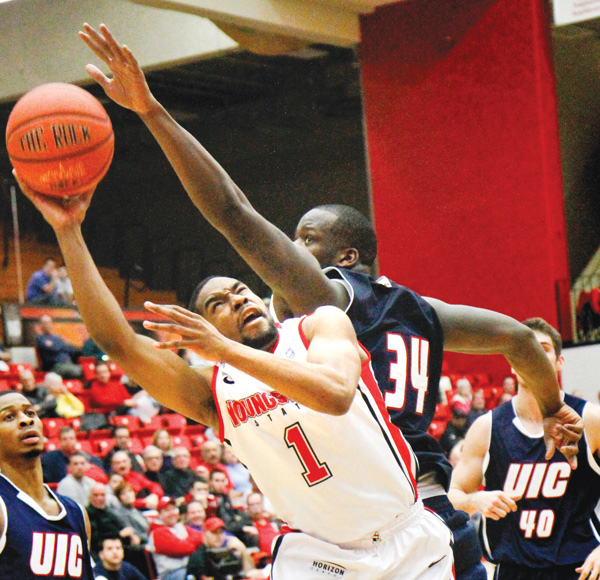 Photo
Youngstown State senior guard Blake Allen (1) has helped lead the Penguins to their first postseason tournament as a Division I team. They will play Oakland in tonight's CIT opener at Beeghly Center.
By Joe Scalzo
YOUNGSTOWN
As Youngstown State's career leader in 3-pointers, senior guard Blake Allen is familiar with long shots.
And as a strong Christian who tweets at least one Bible verse every day, he's familiar with Hebrews 11:1: "Now faith is the substance of things hoped for, the evidence of things not seen."
Two years ago, the Penguins didn't have a prayer of making a postseason tournament. They finished 9-21, went 2-16 in the Horizon League (for the second straight year) and didn't exactly seem poised for back-to-back winning seasons.
But Allen had faith. Even if it was a long shot.
"I definitely, definitely thought it was possible," said Allen, who transferred to YSU from Redlands Community College before the 2010-11 season. "I saw some of the guys that we had the first year. Then we got a little better last year. Then we've been able to make some strides this year, as well.
"I thought we were pretty close last year. It was good to get to the postseason this year."
Tonight, the Penguins (17-15) will play their first postseason basketball game since 1977 when they host former Mid-Continent Conference rival Oakland. They will also be as healthy as they've been in more than a month, with all-conference guard Kendrick Perry expected to start for the first time since Feb. 17.
Oakland (16-16), which finished fourth in The Summit League, is 5-3 all-time against the Penguins. The game could be a matchup of future Horizon League rivals. Oakland, which is 30 miles from Detroit, has been mentioned as a possible replacement for Butler.
The Golden Grizzlies average 73.7 points per game — only Detroit (78.1) averaged more among Horizon teams — but give up 74.6 points per game, which ranks 324th out of 345 Division I teams.
"They're not a terrible defensive team," YSU coach Jerry Slocum said. "They're a defensive team that takes a lot of chances."
YSU is paying $35,000 to host tonight's game but has no idea who, or where, it would play in a second-round game. Unlike other tournaments, the CIT does not have a bracket, preferring to reseed teams based on geography after each round.
This year's tournament stretches as far northeast as Boston and as far west as Hawaii but there are plenty of Midwest teams, including Kent State and Horizon rivals Green Bay and UIC.
Of course, getting to that second round is no cinch. The Penguins haven't played since March 8 and have lost three of their last four games.
Allen knows his career is nearly over, but he's not ready for it to end tonight.
"I'm honored to be part of the first team to make the postseason in Division I at YSU," he said. "Definitely want to go out and give it a supreme effort and hopefully move on to the next round."