Spring break ends in tragedy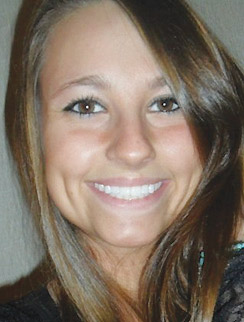 ---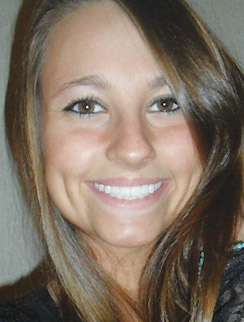 Photo
NILES
Courtney Miller, a 21-year-old Ohio State University senior from Niles who died in a Florida traffic accident, will be remembered fondly in her hometown.
The 2009 Niles McKinley High School graduate was one of two Ohio women returning from spring break who died after a crash in the Florida panhandle. Seven other people were hospitalized, and several remained in serious condition Sunday night.
According to a Florida Highway Patrol crash report, Brittney Gallagher of Willoughby, Ohio, was driving near Ebro on Saturday morning when she drifted into opposing traffic. Troopers said Gallagher's attempts to correct the problem caused her vehicle to rotate and cross into the path of a pickup truck driven by Kelly Porter of Stillwater, Okla.
Gallagher and Miller, the front-seat passenger, were pronounced dead at the scene. Troopers said each was wearing a seat belt.
Two other passengers, Diana Mitchell of Solon, Ohio, and Lauren Kane of Willoughby, Ohio, were hospitalized in critical condition Sunday night.
They were all spring-break visitors returning to Ohio, Bill May, Walton County Fire Rescue battalion chief, told the Northwest Florida Daily News.
Authorities said alcohol was not a factor in the crash.
Funeral arrangements for Miller are pending at the Robert P. McDermott Memorial Home in Niles.
"She was a beautiful, bright and intelligent young lady," said Robert McDermott, funeral home owner.
"Anybody was proud to have her as a friend," added McDermott, who said he had known Miller since she was a young child.
Miller, a daughter of Robert and Lisa Miller of Niles, was on the dean's list at OSU, where she was an education major scheduled to graduate in May. She would have turned 22 on June 2.
"She was very proud to be an Ohio State student," her father said, adding that her goal was to become a teacher and, possibly, a school administrator.
Miller described his daughter as "very happy, outgoing and loving." He added, "She was a joy to be around."
In high school, she was a member of the National Honor Society, played softball and volleyball and was a cheerleader.
She attended services at First Christian Church in Lordstown.
In 2009, Miller received the Bright Futures Award from the YWCA of Youngstown. The award is given to those who demonstrate a commitment to serving their schools, communities and families.
Besides her parents, she leaves an older sister, Lauren, and a younger sister, Gabriella.
In the Florida accident, Porter was hospitalized in serious condition. One of Porter's passengers, Braden Solis of Oklahoma City, Okla., was hospitalized with minor injuries. Three other passengers — Tyler Magar of Yukon, Okla., Courtney Burnett of Edmond, Okla., and Matthew Gallant of Oklahoma City, Okla. — were hospitalized with serious injuries.
According to WJHG-TV in Panama City, Gallagher and her passengers were all Ohio State students. Porter, Solis and Magar are students at Oklahoma State University. Gallant attends the University of Oklahoma. Burnett goes to Southeast Missouri State.
The Associated Press contributed to this report.