---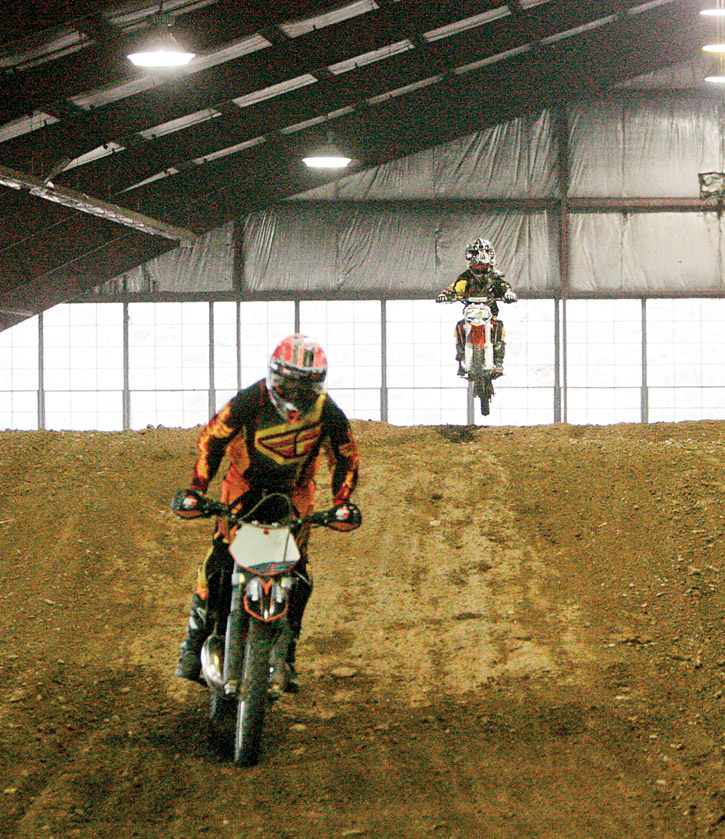 Photo
Steel Valley MX dirt track in Campbell has opened its doors to enthusiasts from motocross both motorcycles and quads.
STORY & PHOTOS
CAMPBELL
When John and Jim Woodford of Warren were racing up and down the East Coast over the past 20 years, the one thing that eluded them was a decent place to practice.
They are motocross racers, and most motocross practice tracks are a minimum of an hour away or are open only during the warm months.
When their dad bought the former abandoned Calex Corp. plant on Wilson Avenue here, the shipping area sat empty.
With a little dirt hauled in and a vision, John and Jim have made Steel Valley MX a reality for area quad and motorcycle motocross dirt enthusiasts.
The riders who come in from several states can't believe how big the track is and how much it resembles an actual motocross track. And they find out that everything is under roof, making it a year-round practice facility.
John and Jim plan on putting in an outdoor track soon, too, and are happy not only to have a course but also thrilled they did their best to keep the dirt groomed and accommodating to the sport of motocross.