Ciccone captures PBA Hubbard Open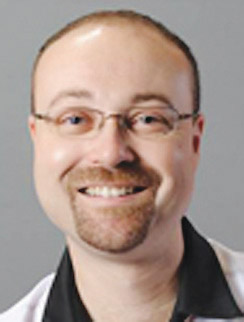 ---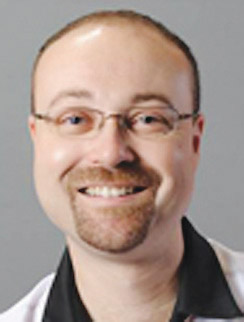 Photo
Hubbard
For St. Patrick's Day, Joe Ciccone didn't have a stitch of green on his purple-shirt attire, but he won $2,700 worth of green by beating Ryan Ciminelli for the PBA Hubbard Open — also known as the 2013 Trumbull County Tourism Bureau Central/East Open presented by DV8.
Ciccone finished with seven strikes in a row at Bell-Wick Bowl Sunday afternoon, while Ciminelli had an open 8th frame after failing to convert a 7-pin in the final match between Buffalo, N.Y. area residents.
Ciccone was gracious in choosing his words to describe the 8th that led to his 257-236 victory.
"I needed an opportunity and that was my opportunity," said Ciccone, who became a 15-time regional champion. "All you can do, given that opportunity, is try to jump to take advantage of it because they don't come along that often."
After arriving at lanes 17 & 18 for the title match, Ciccone said he was a little bit confused by his throws in practice.
"I just tried to get close to where I thought I needed to be on that pair because I wasn't all too certain if I was in the right spot," he said of the process of overcoming the mystery of 17 & 18. "I just tried to make a good guess and make some good shots and, fortunately, it all worked out and I'm very happy."
Ciccone appeared in the previous two PBA Hubbard Opens, but nowhere near Sunday's result.
Ciccone has a couple second-place finishes in national events, but no titles.
As far as what's available for him next, Ciccone, a full-time national tour player the last 10 years, said he'll pick and choose his events by "keeping an eye on the schedule and seeing what's out there."
That includes some more regionals and some tour stops "when they pop up."
For now, he's going "back home to relax and celebrate a little."
Ciminelli has now finished as Hubbard Open runner-up in back-to-back years. He lost to Rhino Page in the title match in 2012.
When told it was not the end of the world, Ciminelli said: "Yeah, it kind of is." The 2011 champion earned $1,400.
Touring pro Jack Jurek of Lackawanna, N.Y., was the top qualifier headed into Sunday's round of 16 was, but he was the first eliminated, getting beaten by Mason Brantley of Detroit, 3-0, in best-of-five match play.
"Unfortunately, I wasn't as good as yesterday [Saturday]," Jurek said. "I was a little anxious. Yesterday, I had a nice, comfortable rhythm going and today [Sunday] I was a little more on edge and couldn't really get relaxed or loosened up to throw it."
Jurek said he's struggling in match play.
"It's been a rough year and my confidence level has not been very high," he said. "I just got a little anxious out there."
Jurek and Brantley started on lanes 17 & 18 when the round of 16 got underway Sunday at 10 a.m., but then they changed lanes to 19-20 and 21-22 every game.
"My ball reaction was pretty close to what it was Saturday, but my shot-making just wasn't as good," said Jurek, who will take a week off before practicing for the Tournament of Champions on March 27 in Indianapolis.
Brantley said he was very nervous to start the day.
"I was trying to keep myself under control and make the best shot possible and try to play off of mistakes that he made and try to capitalize on it," he said.
Brantley said he tried to keep the ball more in play than on Saturday.
"I didn't get off to a good start yesterday [Saturday]," he said. "Then I made a move and used a different piece this morning — to use a little more surface and just keep the ball more confined at the pocket versus trying to open up the lanes so much and it seemed to work to my benefit."
Brantley, who placed fourth in 2012 after losing to Ciminelli said: "This building seems to like my ball reaction."
The only woman in the 112-person field was Rocio Restrepo, a Colombian native.
She bowed out after losing to Joe Paluszek, 3-2, in the round of 16.
"I struggled in the first game, then won the next two," she said of losing, 203-180, before winning 223-198 and 213-182.
She said she got bad breaks in the fourth game by ending with first-ball counts of 7, 9 and 9.
"Had I struck out I would have beaten him," the twenty-something said of the 212-192 score.
Of the fifth game on lanes 17 & 18, she said: "I felt like I threw pretty good, but the left lane was tighter, so I had to switch balls and throw a completely different ball on 17 than 18."
Paluszek won, 205-197.
Ryan Shafer of Horseheads, N.Y. was third and and E.J. Tackett of Huntington, Ind. was fourth.
In the round of four, Shafer lost to Ciccone, 224-217, while Tackett was being eliminated by Ciminelli, 265-182.
Tackett said he's on the national tour full-time now, although he missed the World Series of Bowling last November because he was playsing golf for IPFW (Indiana-Purdue Forth Wayne). "I dropped out of IPFW to bowl full-time," the 20-year Tackett said.