Parents, where are the kids?
Published: 3/17/13 @ 12:00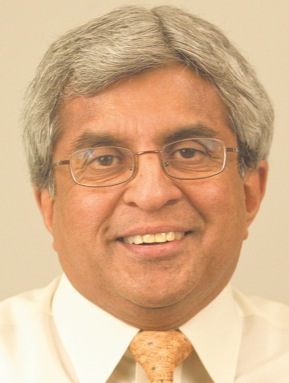 By Bertram de Souza (Contact)
Whatever happened to the television public service announcement, "It's 11 p.m. do you know where your children are?"
And where are the billboards that once dotted the landscape reminding parents of the dangers of having their kids running wild (this writer's word) after dark?
Those two questions serve as the backdrop to the terrible tragedy that has befallen families in the city of Warren with the loss of six young lives.
As the details of the Sunday morning single-vehicle accident emerge — the incident has grabbed national headlines — it is becoming increasing clear that the five children weren't where their parents thought they were. Andrique Bennett, 14; Kirklan M. Behner, 15; Daylan Ray,15; Brandon A. Murray, 14; and Ramone M. White, 15, were in the sports-utility vehicle driven by 19-year-old Alexis Cayson, at 7 a.m. last Sunday when disaster struck.
The State Highway Patrol says speed was a factor as the SUV veered off Niles-Warren River Road Southeast, struck a guardrail and overturned in a pond. Two other teenagers, Brian K. Henry II, 18, and Asher C. Lewis, 15, got out of the vehicle as water was flowing in. They got to a nearby home and asked for help. Warren emergency crews, including members of the Warren Fire Department's dive team, were on the scene within minutes. But they were too late.
Sleepover or party?
In a front page story Tuesday, the father of one of the victims said the teenagers were coming home from a sleepover at a friend's house. However, the mother of another boy killed said her son and his best friend had lied about staying over at each other's homes that evening and she believes they went to a party.
"If only he had listened," Lisa Williamson, mother of Brandon Murray, said.
Yes, the city of Warren does have a curfew for minors. Children under 15 years must be off the streets by 10 p.m. on week days and 11 p.m. on weekends. For those 15 to 18 years of age, the curfew is 11 p.m. on weekdays and midnight on weekends.
Exceptions are made for school functions.
Throughout the country in the 1960s, '70s and '80, television stations aired the "Do you know where your children are?" public service announcements. They usually ran around 10 or 11 at night depending on the market and/or the time of the local youth curfew, according to the online encyclopedia Wikipedia.
"It's an age-old thing for teens to tell their folks they're going to do one thing and they're doing another," Daniel Flannery, a psychologist who teaches at Case Western Reserve in Cleveland, told The Vindicator. He admitted that his own children "while very good kids and excellent students, sometimes do things they know we won't approve of and they mislead us."
Like most parents of teens, Flannery said he has received his share of calls from other parents asking, "Is my son at your house?"
It's a question that reflects both parental concern and suspicion. Therein lies the problem.
What makes last Sunday's fatal accident all the more disturbing is the age of the victims, and the fact that the 14- and 15-year-olds were in a vehicle driven by a 19-year-old. Did the parents or guardians know that Alexis Cayson was with their children at 7 o'clock in the morning? When was the last time they spoke to an adult at the home where the boys were supposed to be spending the night? What time did the conversation take place?
Mayoral concern
The idea of young teenagers partying on a Saturday night without the knowledge of their parents should worry Warren Mayor Doug Franklin, who was the city's safety-service director in the administration of his predecessor, Michael O'Brien.
Franklin has been a pillar of strength during this difficult time for his city, but there are issues that need to be addressed. How aggressively is the curfew in Warren being enforced? Does the city have a list of persistent curfew violators and their parents or guardians?
Will Warren police follow up on the claim that the teenagers attended a late-night party?
Mayor Franklin and his counterpart in Youngstown, Charles Sammarone, should sponsor a public service campaign that warns young people about the dangers of straying too far from home and reminding parents about the need to keep tabs on their kids.
Don't Miss a Story
Sign up for our newsletter to receive daily news directly in your inbox.