Jamie Amero, Zachary Rouch are engaged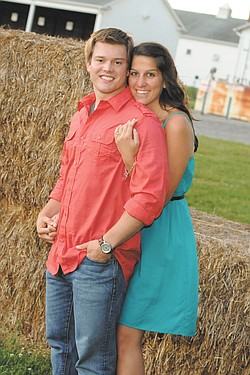 Photo
Zachary Rouch and Jamie Amero
BOARDMAN
William and Maddalena Amero of Boardman are announcing the engagement of their daughter, Jamie Amero of Boardman, to Zachary Rouch of Ada, Ohio.
David and Gretchen Rouch of Ada are parents of the prospective groom.
The wedding ceremony will take place at 2 p.m. April 6 at Stambaugh Auditorium in Youngstown. Avion on the Water in Canfield will be the setting for an evening reception. Invitations will be issued.
The bride-elect is pursuing a Doctor of Pharmacy degree at Ohio Northern University.
The future groom, who studied mechanical engineering at Ohio Northern, is a mechanical engineering detailer at Grob Systems Inc. in Bluffton, Ohio.