Robinwood Lane discovers magic of science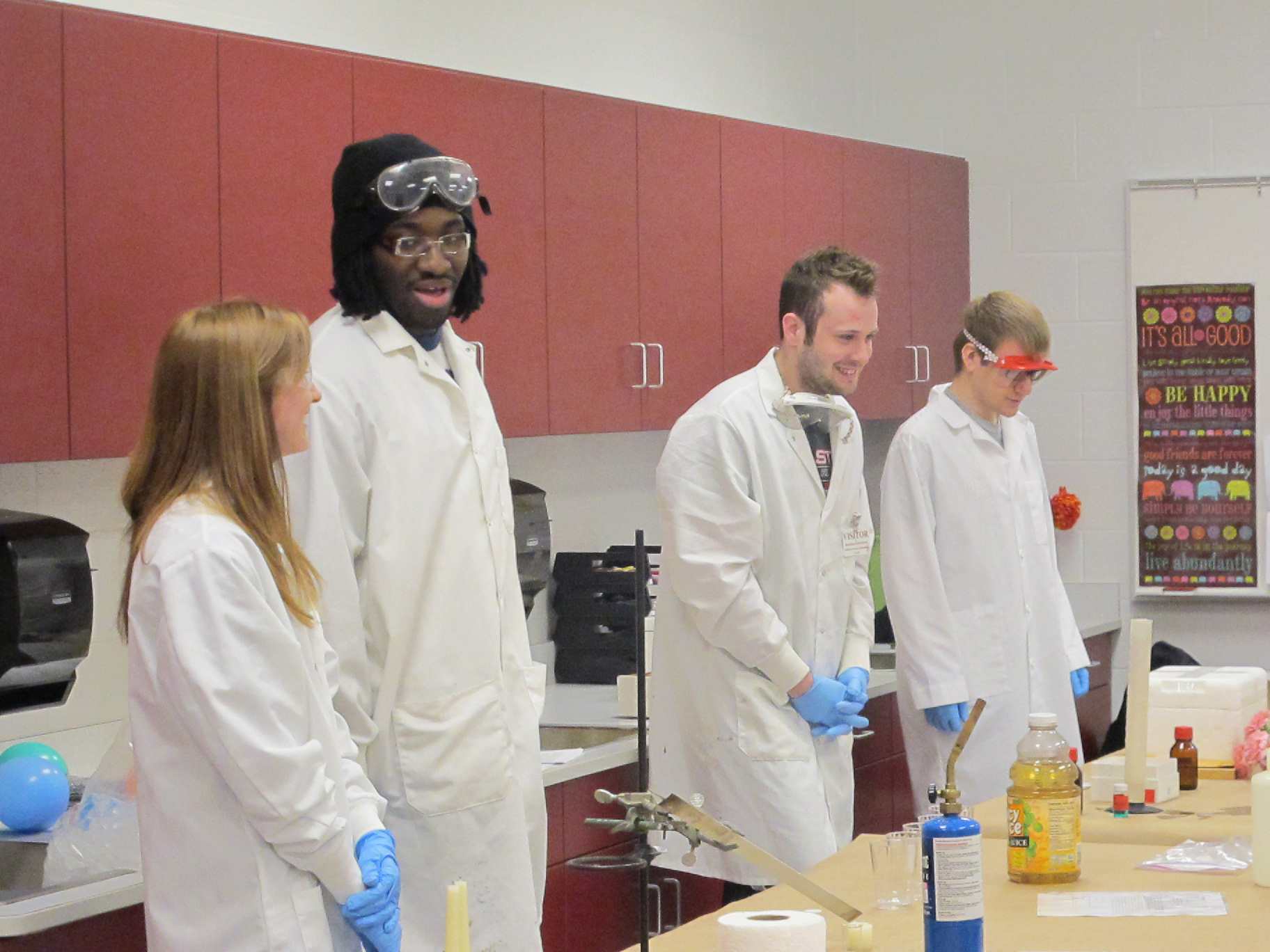 ---
By NATALIE SCOTT
Members from the YSU sector of the American Chemical Society, Mike Macinga, Jeana McEvey, Joe Strozier, and Brian Kamerer, as well as their faculty adviser, chemistry professor Mike Serra, visited Robinwood Lane Elementary School Feb. 28 to teach and astound students with the magic of chemistry.
The group came to the school to perform experiments that the Robinwood students might see as magic, but Serra explained how each experiment was done and why the chemicals react the way they do.
The experiments started with simple physical changes and progressed into larger chemical reactions. They began by using liquid nitrogen to freeze a whole banana. To show the power of the change, the banana was used to hammer a nail into a piece of wood.
Next, the scientists used a baking soda and vinegar mixture to show how the vapors can put out a fire.
Another impressive experiment was Serra dipping a dollar bill in ethanol and lighting it on fire. Once the flames stopped, the bill was unharmed.
The experiments ended by showing the Robinwood Lane students how, when different chemicals are lit on fire, different colors for fireworks are created.
In the last experiment, McEvey blew an undisclosed powder through a tube and onto a flame to give Robinwood students a fiery ending.