Lloyd elementary students learn healthy dental habits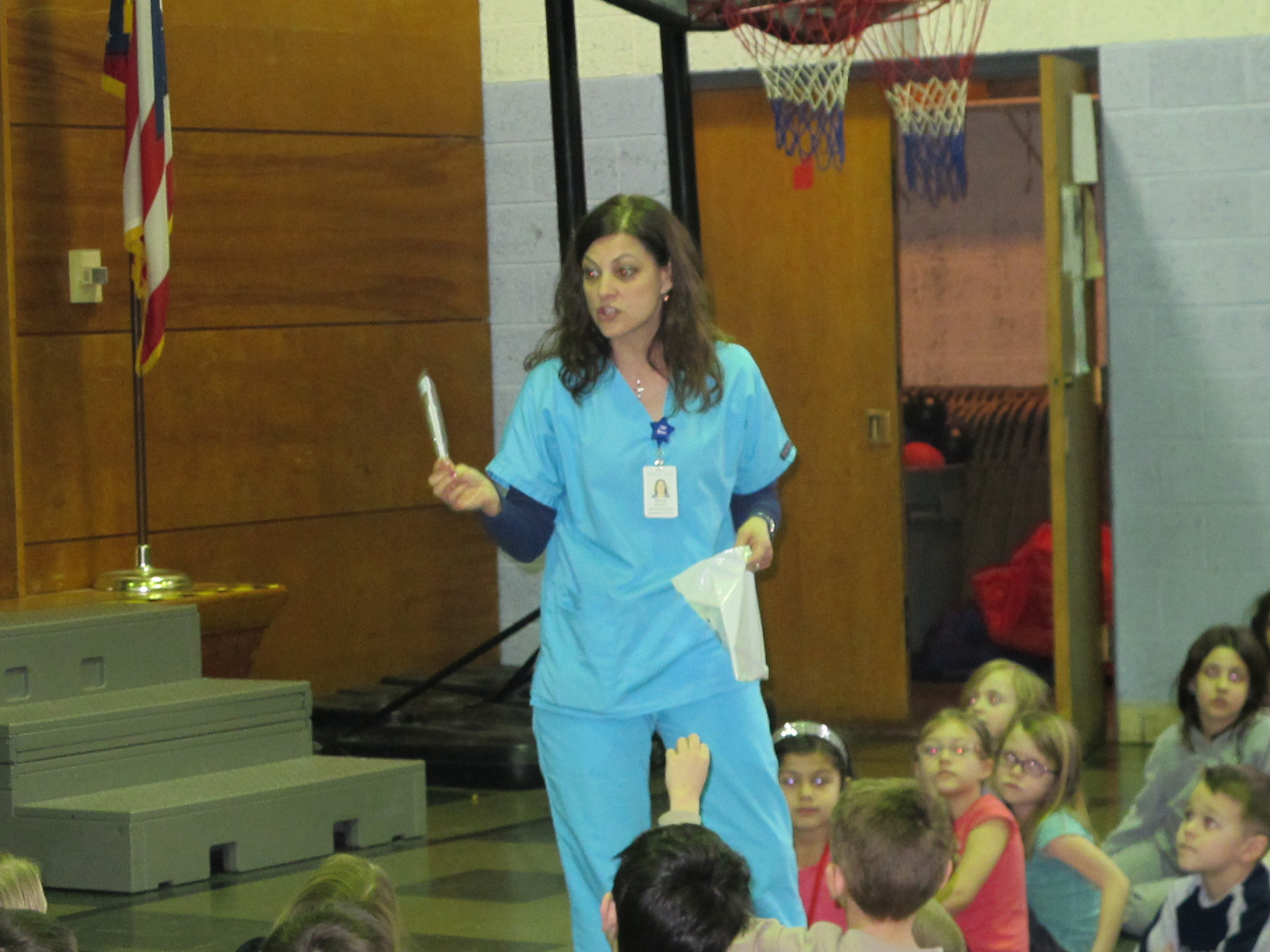 ---
By NATALIE SCOTT
Lloyd Elementary School hosted a "Smile" assembly with nurses from St. Elizabeth's Hospital Feb. 26. The Smile assembly, which focuses on teaching good dental habits, was provided for first-graders at the school in honor of February being National Dental Health Month and was presented by Stacy D'Angelo and Stephanie Gay.
The assembly began with a video titled "Geena's Tremendous Tooth Adventure," that was provided free to schools through Crest's dental education program. It details the adventures of Geena the Giraffe as she learns about proper dental care. Geena faces many challenges, brought on by the evil King Cavity, including being tempted by candy and being chased away from fruits and vegetables.
In the end, Geena learns how to properly care for her teeth and the merits of visiting the dentist. She even befriends King Cavity and he also comes away learning how to care for teeth.
After the movie, D'Angelo asked students a series of questions about dental health based on the movie and answered questions. The assembly ended with each student being given a bag containing a toothbrush, tooth paste, floss and a rainbow pencil.