Canfield's Poullas third at junior high state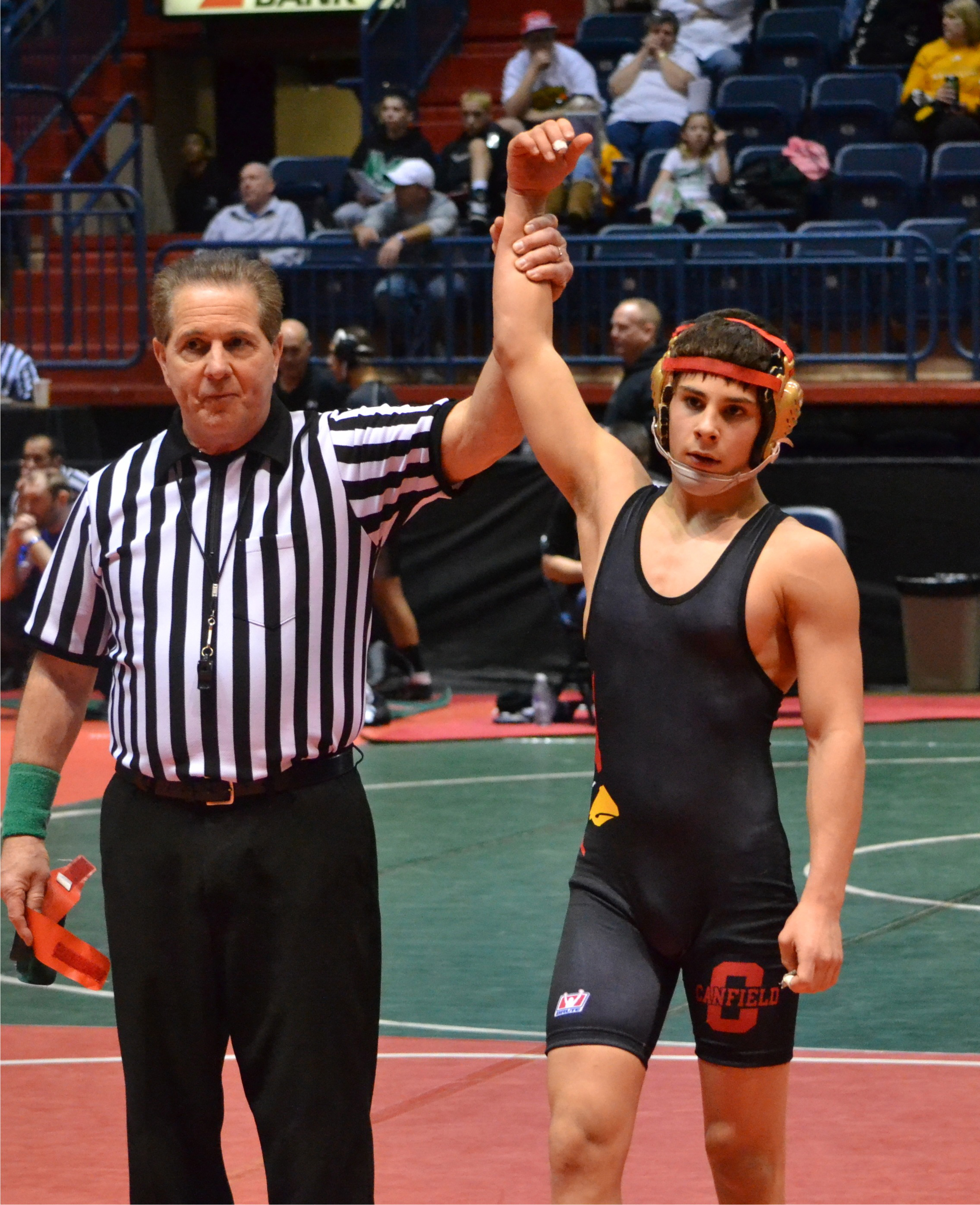 ---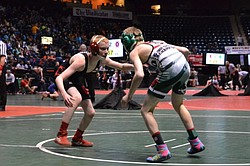 Photo
Neighbors | Submitted.Sean Frisbie (left) looks for an opportunity to score..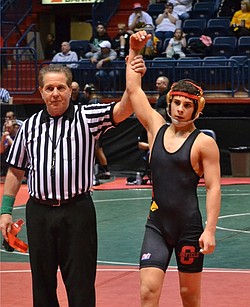 Photo
Neighbors | Submitted.Georgio Poullas gets his hand raised in victory..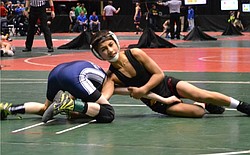 Photo
Neighbors | Submitted.Christian Wayt (facing) maneuvers his way around his opponent for a reversal..
The OAC Junior High State Tournament could be the toughest tournament in Ohio. Unlike the high school state meet which has three separate divisions based upon the size of the schools, the Junior High State meet has one division for all schools. A total of 48 wrestlers in 18 weight classes qualify from eight districts around the state.
Canfield's Georgio Poullas (114 pounds) was one of those qualifiers looking to be crowned a state champion last weekend at the tourney in Youngstown. He dominated his first two opponents last Saturday, winning by pin and 15-0 technical fall. On Sunday morning, Poullas lost to eventual champion Ryan Thomas (St. Paris Graham). In the consolation bracket, he continued to overpower his competition by winning three more matches and earning a spot in the third-place match. He earned a 3-0 victory over Ethan Rivera to take third.
Canfield's David Crawford (120) went 5-2 on the weekend and was one match from placing in the top eight. Andy Garr (90) went 3-2 and was also one match from placing. Christian Wayt (74) went 1-2, while Sean Frisbie (84) and Braxton Madison (132) went 0-2.
The Covelli Centre will host the OAC Grade School State Championships today and tomorrow. Canfield will be represented by 11 wrestlers.