Canfield Players present comedy show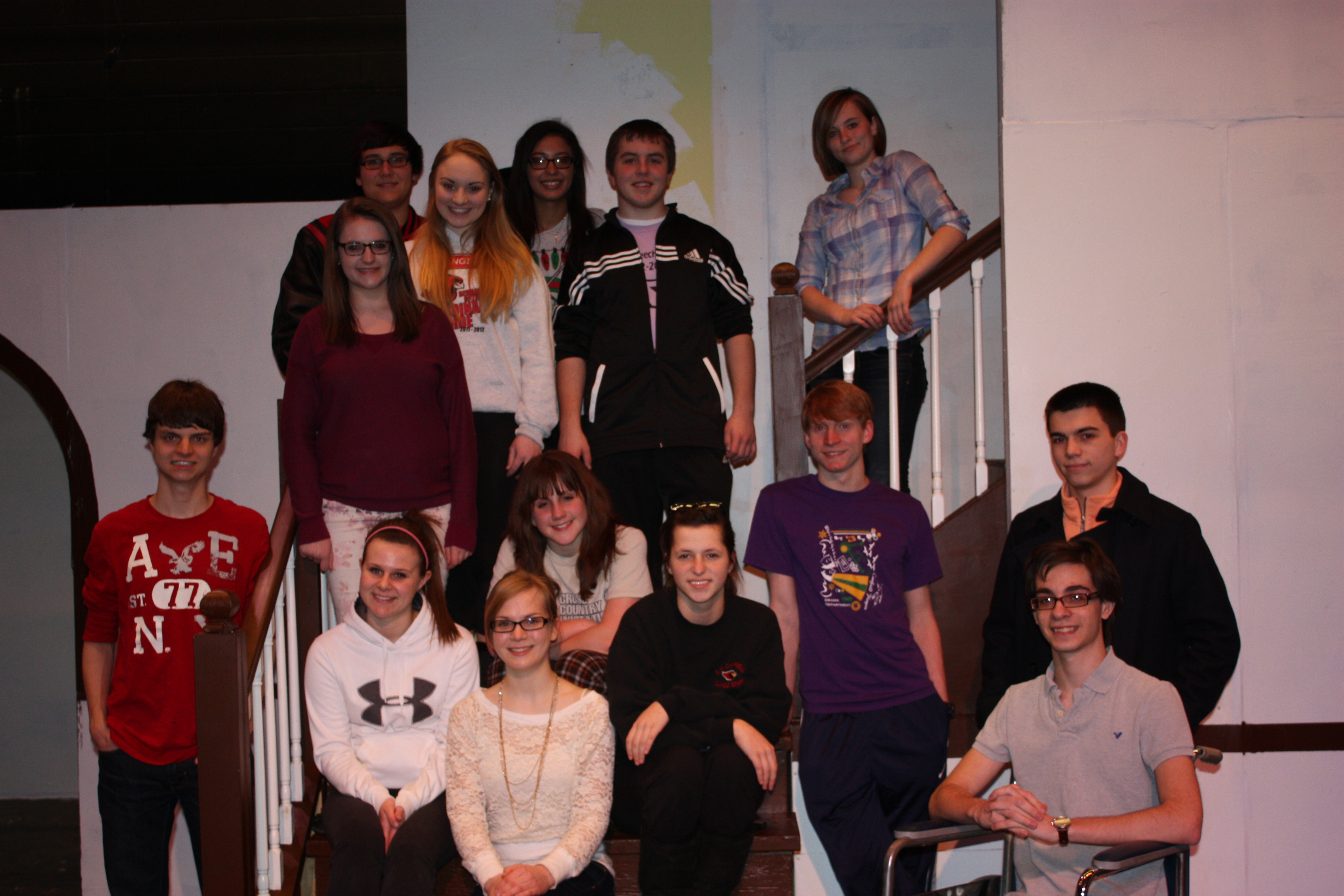 ---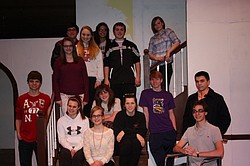 Photo
Neighbors | Submitted.The Canfield High School Players will present "The Man Who Came to Dinner" on March 22 and 23 at 7:30 p.m. in the Canfield High School auditorium.
What do an octopus, four penguins, Walt Disney and an Egyptian sarcophagus have in common? They are all featured in Canfield High School's upcoming play "The Man Who Came to Dinner."
This comedy is one of the most often produced shows for both high schools and community theaters. A proven winner, the show features a large cast and large laughs. The show opens March 22-23 at 7:30 p.m. in the Canfield High School auditorium, and is directed by Kelly Scurich and Becky Heikkinen. Tickets can be purchased through the school's ticket line at 330-702-7128.
When Sheridan Whiteside (played by senior Michael Sorice) a famous lecturer, falls on the doorstep of the Stanley family in a small town in Ohio, he is doomed to spend weeks there as he recuperates. Initially pleased by his presence, homeowners Mr. and Mrs. Stanley (Zack Davison and Rachel Nagy) begin to learn that his presence is not as much to be desired as they originally thought.
His faithful secretary, Maggie (Libby Urig) tries to keep Mr. Whiteside under control, but when he calls in a famous actress (Lexi Zoldan) to seduce the local newspaper reporter (Richie Jenkins) things really heat up. Ben Bogen and Drew Bennett play two famous comrades who come in to save the day, but not before a Christmas radio broadcast is nearly ruined.
Other cast members include Camille Bagnola, Chris Halley, Lindsay Stevens, Andrew Letcher, Hannah Mattix, Marina Sturgeon, Alisha Boykin, Jonathan Palermo, Taegen Catlin, Rosie Bresson, Cooper Johnson, Olivia Ricciutti, Deane Stillwagon, John Schiraldi, Olivia Slater, Emily Rhoades and Maggie Beistel.
Tickets will also be available at the door each evening. Adult tickets are $9 and student tickets are $6. The show is appropriate for middle school students through adults.