Bair-Zidian engagement is announced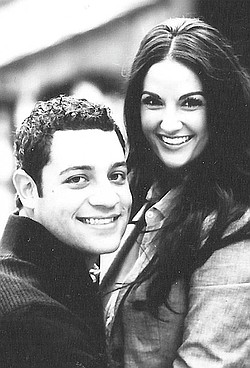 Photo
David W. Zidian and Megan J. Bair
POLAND
June 15 has been chosen for the wedding date of Megan J. Bair and David W. Zidian, both of Fairlawn, Ohio.
Announcing the engagement are parents of the bride-elect, David and Debbie Bair of Poland. The parents of the prospective groom are Joseph and Dianna Zidian of Canfield.
The couple will wed during a 2 p.m. ceremony at St. Dominic Church in Youngstown. An evening reception is planned at Stambaugh Auditorium in Youngstown. Invitations will be issued.
The couple are graduates of Ohio State University.
The future bride also earned a juris doctorate from the University of Akron. She is an attorney at Britton, Smith, Peters and Kalail in Cleveland.
The future groom earned a bachelor's degree in business administration and is a territory manager at R.J. Reynolds Tobacco Co. in Akron.