State racing officials have questions on Austintown racino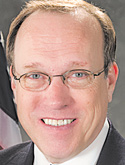 ---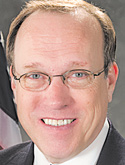 Photo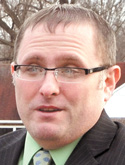 Photo
By Marc Kovac
COLUMBUS
State racing officials voiced concern Tuesday about seating arrangements and stable space at a planned racino in Austintown, telling representatives of Penn National Gaming that neither area is large enough to accommodate spectators and racers.
"We are thrilled to see a development like this come to the [Mahoning] Valley," said racing commissioner Mark Munroe, chairman of Mahoning County's Republican Party and the county's election board. "It's well-needed, but at the same time, there's still a certain degree of disbelief that someone would spend $250 million ... to build a racetrack and only a couple of hundred people can actually sit down and watch a live race."
The comment came during a state racing commission meeting near the Statehouse, where Penn offered a snapshot of its plans to relocate tracks to Austintown and Dayton from Columbus and Toledo, respectively. The company must obtain commissioners' approval for the moves.
The meeting "wasn't as good as we anticipated it to be. There were a lot of questions that Penn National had left unanswered," said Austintown Township Trustee Jim Davis. He attended to speak about the effect the racino would have on job creation in the Valley.
A second public meeting on plans is scheduled for next week. Commission Chairman Robert Schmitz said he hopes to sign off on the track relocations before the end of the month, allowing full construction at the two sites to begin shortly thereafter.
Initial site work already is under way for the new Hollywood Slots at Mahoning Valley Race Course in Austintown, with a projected opening in 2014.
Penn is paying the state a $75 million relocation fee and $50 million license fee for each new track and intends to invest $125 million in each facility. The gaming company projects 1,000 construction jobs and 1,000 direct and related employees in Austintown as a result of the project.
The Valley racino will include 10 barns with 46 stalls each. The main building will have room for up to 1,500 video lottery terminals — essentially electronic slots overseen by the state lottery commission.
There will be room for 2,000 to 3,000 spectators in outside areas around the track, plus additional seating and tables inside with views of the track.
Racing commission members made it clear they wanted more indoor-seating options to allow patrons to view the entire racecourse while eating at a planned sports bar. Under the current plan, more than 200 tiered seats would allow views of racing, but other seats would make it difficult to see the horses.
"What you're telling me is you can't see the racetrack from these 92 clubhouse seats?" Schmitz asked at one point. "If you're sitting down, you cannot see the finish of the race?"
"I've never been to [Austintown Fitch High School], but I imagine their gymnasium probably seats 2,000," said commissioner William Koester, adding later about the planned seating at the Austintown track: "It seems very small to me."
Munroe said people in the community are shocked to hear that the track will have a few hundred seats, rather than thousands, given the investment involved.
"I saw genuine astonishment," he said. "There is a concern that there's going to be a lot of community interest" but no place for people to sit.
But Chris McErlean, Penn's vice president of racing, said interest in thoroughbred racing has waned in recent years.
"We feel we've looked at the market appropriately," he said. "These are numbers that are probably realistic. ... If the market does respond — and we hope it does — we can come through with an expansion plan."
Munroe asked whether Penn would consider installing additional outdoor, bleacher-style seating to accommodate more patrons.
"We Mahoning County folks aren't shy about a YSU football game in the middle of a blinding snowstorm," he said.
Davis urged quick action on the track relocation, noting the number of national retailers considering projects in the community.
"We have currently two major hotel chains prepared to break ground and build simultaneously and mirror opening dates of the racetrack," Davis said. "While speaking with these developers as late as this morning on my ride here, they expressed hesitation to do so without your commission's blessing on the transfer."