Laura Lavelle, Dominic Strollo plan April 27 rite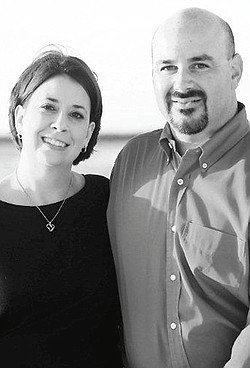 Photo
Laura Lavelle and Dominic M. Strollo II
BONITA SPRINGS, FLA.
Laura Lavelle and Dominic M. Strollo II, both of Bonita Springs, are engaged and planning a spring wedding.
Parents of the bride-elect are William and Elaine Lavelle of Naples, Fla. The future groom is a son of Marlene Menaldi Strollo of Canfield and Bonita Springs and the late Dominic M. Strollo.
The couple will exchange vows during a 5 p.m. April 27 ceremony at The Quarry in Naples, where a reception will follow.
The future bride graduated from Ohio University and earned a doctorate of physical therapy from the University of St. Augustine for Health Sciences. She works at Collier Sports Medicine and Orthopaedic Center in Naples.
The prospective groom received a degree in mechanical engineering from OU. He is a staff engineer with Bonita Springs Utilities Inc.