Mom, ex-boyfriend charged in death of Teddy Foltz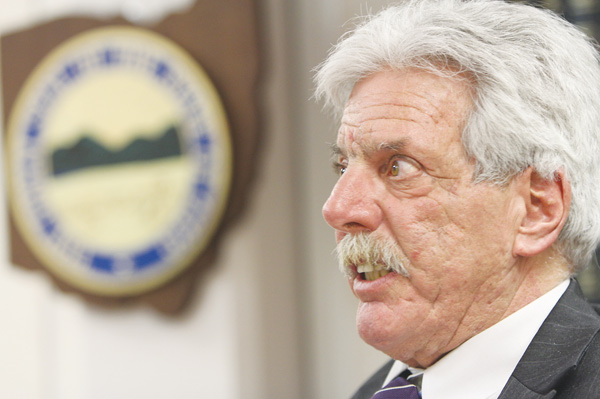 ---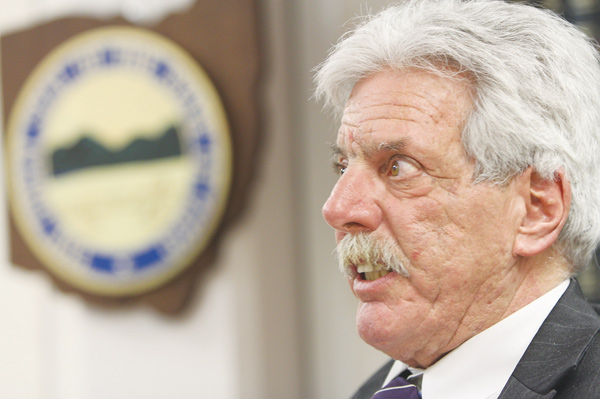 Photo
Mahoning County Prosecutor Paul J. Gains discusses the indictments handed up against Zaryl Bush and Shain Widdersheim in the death of her son Teddy Foltz, 14.
By JOHN W. GOODWIN JR.
jgoodwin@vindy.com
YOUNGSTOWN
A Mahoning County grand jury handed up a litany of indictments against a Struthers man and his ex-girlfriend accused in the murder of the woman's 14-year-old son and abuse of her other two children.
The grand jury Thursday indicted Zaryl G. Bush, 43, of 533 Creed St., on charges of murder, involuntary manslaughter, felonious assault, six counts of endangering children, two counts of intimidation and one count of tampering with evidence.
His ex-girlfriend, Shain Widdersheim, 32, of 28 Creed St., Struthers, the mother of Teddy A. Foltz, was indicted on charges of involuntary manslaughter, four counts of child endangering and one count of obstructing justice.
Bush also originally was charged with rape, but the grand jury declined to indict on that charge. County Prosecutor Paul J. Gains said there was insufficient evidence to support the charge.
Charges against the two are in relation to the killing of Teddy, who was described as a short, slight 14-year-old boy who often visited Bush's home. He dutifully did chores there with his 10-year-old twin brothers, and sometimes did favors for an elderly couple nearby, authorities said.
Gains said it is believed that Bush beat Teddy sometime in January, leading to his death, and that his mother failed to protect him from the physical abuse.
Widdersheim brought her son to Akron Children's Hospital Mahoning Valley in Boardman on Jan. 21 with head injuries so severe that the boy immediately was transferred to St. Elizabeth Health Center. He died in the hospital Jan. 26.
Police arrested and charged Bush on Jan. 29, and Widdersheim was arrested and charged the next day.
Bush is in the county jail on a $1 million bond, and Widdersheim is jailed on a $100,000 bond.
The indictment also includes charges related to Widdersheim's twin sons. Bush and Widdersheim face charges of intimidation and endangering children in relation to the two boys. Gains said the charges state the couple abused the boys or failed to protect them from abuse.
If convicted of all charges, Bush could be sentenced to 41 years to life in prison. Widdersheim could be sentenced to 31 years to life in prison if she is convicted on all charges.
Gains said there also could be additional charges filed against Bush and Widdersheim in relation to the two younger children.
A family friend told The Vindicator that the family was certain Widdersheim knew about the alleged abuse happening not only to Teddy, but also to her other children.
The family friend said a grandmother of the children had the children tell Widdersheim about Bush physically abusing them more than two years ago, but Widdersheim refused to hear it.
Neighbors have said Widdersheim's children did not socialize and were discouraged from speaking to neighbors.
More like this from vindy.com