Restructuring plan unveiled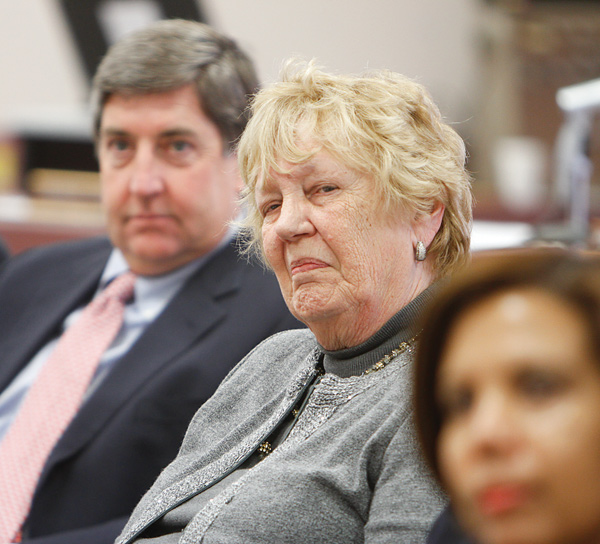 ---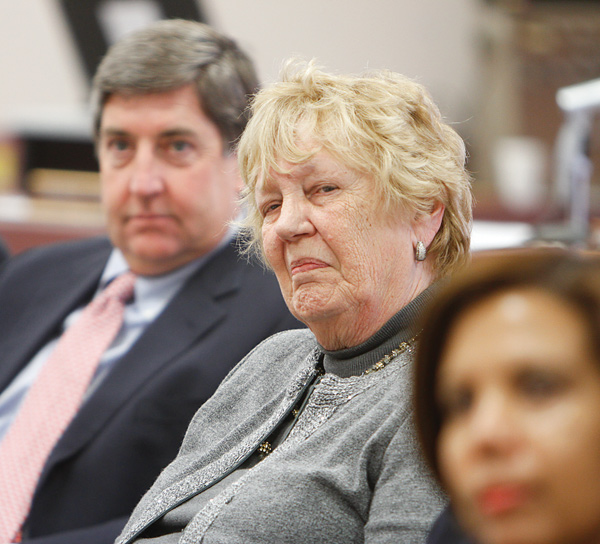 Photo
Youngstown Academic Distress Commission member Michael Garvey, left, and Adrienne O'Neill, chairwoman, listen to a presentation Wednesday about Superintendent Connie Hathorn's plan to revitalize the school district.
RELATED: Youngstown school board president wants Hathorn to stay
By DENISE DICK
denise_dick@vindy.com
YOUNGSTOWN
Three school buildings would close next year, two more would change functions and grade alignment would change in several others under a restructuring plan presented Wednesday by Superintendent Connie Hathorn.
Hathorn unveiled the plan, called "Revitalization II: Increasing Student Achievement Through Choice," at a Youngstown City SchoolsAcademic Distress Commission meeting. He said the plan addresses the high number of empty seats, reduces the number of schools in academic emergency or academic watch and reduces costs.
"Education in Youngstown will be defined by student choice," Hathorn said.
The plan is projected to save more than $5 million annually with that savings expected to compound. James Reinhard, the district's
fiscal monitor, said that the savings combined with an end to the loss of students from the district would stave off the district's projected deficit. Last December, that deficit was projected to hit $48 million by fiscal year 2017.
With the plan and an assumption that the student hemorrhaging stops, that amount decreases to about $2.6 million by FY 2017.
Under Hathorn's plan, both P. Ross Berry and Volney Rogers middle schools and University Project Learning Center would close next year. Berry, on the East Side, is a school for eighth-graders while sixth- and seventh-graders attend Volney, which is on the city's West Side.
UPLC, the district's alternative school for second through 12th graders on the East Side, is in the former Mary Haddow School.
Wilson, also a sixth and seventh grade school, would become the district's new alternative school.
For the 2014 to 2015 school year, Berry would be considered for the district's administrative offices, which are now housed in the Irene Ward Building on Wood Street. Volney would be considered for a choice school.
By offering students and parents choices, the superintendent believes that students who have left the school district will come back. A marketing plan is under way to target students from Youngstown who attend charter schools.
The academic distress commission passed a resolution approving Hathorn's plan as part of an updated academic recovery plan for the district.
Several community members attending the meeting also voiced support for the plan. Henry McNeil, president of the Youngstown Baptist Pastors Council; Herb Washington, owner of H.L.W. Fast Track; Janice Strasfeld, director of the Youngstown Foundation; and Angela McCoy, a member of the parents advisory board, all said they back Hathorn's plan.
Kirkmere Elementary would house a "Discovery program," or choice school, for third through eighth graders, offering specialty courses in Spanish, engineering/math, visual arts, performing arts, investigative science and creative communications.
Third through fifth graders will explore all of the speciality areas while sixth- through eighth-graders may choose an area of focus. The program will have an open application process through a lottery. Student test scores would count at the student's home school rather than as a separate school.
Kirkmere's student capacity is 500, but its enrollment is only 282. Hathorn hopes to boost enrollment to 482 with the change.
The remaining six elementary schools which house students in pre-kindergarten through fifth grade — Paul C. Bunn, Harding, Martin Luther King, William Holmes McGuffey, Taft and Williamson — will become pre-kindergarten through sixth-grade schools.
Chaney would remain a visual and performing arts and Science, Technology, Engineering and Math school for sixth through 12th graders. But both Chaney and East will offer a Career-College Prep Program for seventh and eighth graders.
Those programs will be self-contained within the buildings with younger students separated from the high schoolers.
Choffin Career and Technical Center would remain a career and technical school for 11th and 12th graders but become an all-day program rather than students spending part of the school day at either East or Chaney. Choffin students would remain eligible to participate in sports programs at East.
Harding, East, UPLC, Volney, Wilson and Berry were all designated in either academic watch or academic emergency on the 2011-2012 state report card.
"We cannot operate that way," Hathorn said.
With the reorganization plan, three of them close, one becomes an alternative school and one changes grade alignment.
Based on progress so far this year, Hathorn expects Harding's designation to improve next year.
Besides the closing of buildings next year, the projected savings comes from staff reductions. About 60 positions including administrators, teachers and other staff will be eliminated, some through attrition.
The latest restructuring marks the second in the school district since Hathorn's arrival. In March 2011, he announced that Chaney, formerly a traditional high school, would become a STEM and VPA school for sixth through 12th graders. Middle schools also were realigned at that time.