Panel warns Yo. BOE: Keep Hathorn or we'll take over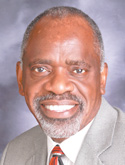 ---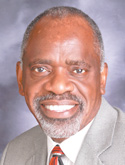 Photo
By Denise Dick
YOUNGSTOWN
Youngstown schools Superintendent Connie Hathorn is staying put in the district, and the board of education has been warned to keep it that way, or lose control of the schools altogether.
Hathorn learned Tuesday night he was passed over for the superintendent post of the Little Rock, Ark., district. He was among four finalists for the job, but the Little Rock board voted 6-1 to hire Dexter Suggs Sr., Indianapolis, Ind., schools chief of staff, according to the Arkansas Democrat Gazette.
He is still, however, awaiting word on a contract renewal here, and the Youngstown board has said it will not be rushed in its decision. But the state-appointed Academic Distress Commission has made it clear if Hathorn goes, a state monitor will be appointed to take control of the district from the board.
In a Feb. 26 email to fellow distress commission members and city schools administrators, commission chairwoman Adrienne O'Neill wrote:
"The board of education has not acted on Connie's evaluation or contract. Fortunately as the following editorial indicates, he has support in lots of quarters."
O'Neill was referring to a Vindicator editorial that ran Feb. 26 that said the school district can't afford to lose Hathorn. O'Neill's email was forwarded to school board members.
"I have also said that if the board does not act to keep Connie in place, I will ask you [commission members] to act to appoint an academic monitor," the chairwoman wrote. "Then the board of education will lose all control — not only will the finances be in our hands, but the academics will also. I have seen gains, so I have been reluctant to appoint such a person because in my view that would undermine Connie. So far, Connie has been able to say that we are requiring him to do 'X' and things move along."
Richard Atkinson, school board president, said he is concerned about the potential loss of local control. "That's their right," he said.
But that won't prompt faster action on Hathorn's evaluation or contract. "Nothing has changed," Atkinson said.
Atkinson could not be reached to comment again Tuesday evening after the Little Rock board voted.
Hathorn, however, said he maintains his full commitment to Youngstown schools.
"I believe everything happens for a reason," he said after being informed of the Little Rock decision. "If it's meant for me to be here, that's why I'm here."
Even though he applied for the Arkansas job, Hathorn, who became Youngstown superintendent in January 2011, said he never let up on his efforts here.
He added that he would be announcing today an academic restructuring plan for the district. He also said: "I'm committed to implementing the plan that the [academic distress] commission has."
Youngstown board members, who met last week to review Hathorn's performance evaluation with him, say his evaluation isn't completed.
After last week's executive session, Atkinson said the board would meet again to complete the evaluation. That meeting had not been scheduled as of Tuesday afternoon.
Atkinson said the board had hoped to meet this week to finish the evaluation but learned the superintendent would be out of town late in the week and unable to attend.
The fact that the Little Rock board had been nearing a decision didn't affect the Youngstown board's plans, he said.
"We're going to do what we need to do and continue with our process," Atkinson said.
Even when there was still the possibility of an offer from Little Rock, the Youngstown board hadn't discussed Hathorn's future with the district with him. His contract expires in July 2014.
When news broke of Hathorn's selection as a Little Rock finalist, Atkinson said the board would talk about Hathorn's contract after the evaluation was complete.
Board members had been scheduled to meet in executive session Tuesday "regarding the interview of treasurer candidate." That meeting instead was moved to Thursday.
The district has been without an official treasurer since last May when the distress commission placed the former treasurer on paid administrative leave through the end of his contract, which expired last July. The duties have been filled by interim treasurers as well as commission-appointed fiscal monitors.