The new position in traffic engineering has a starting salary of $21,324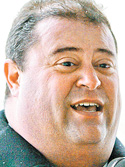 ---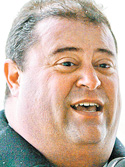 Photo
YOUNGSTOWN
With the retirement of four of the six employees in the traffic engineering office, the city administration asks council to approve legislation Wednesday for a less-expensive replacement.
Council will consider an ordinance to approve changing the city's salary ordinance to create two laborer jobs with annual base-pay salaries of $21,324 each. As of now, only one person will be hired for a laborer job, said Charles Shasho, the city's deputy director of public works.
The four retirees each made $37,690 in annual base pay. That's $150,760 a year compared with $21,324, an annual savings of $129,436. Even if another laborer is hired at the same starting salary, the city would save $108,112 a year.
The work includes installing street signs, repairing and maintaining traffic lights, helping with traffic during road work, and painting street lines, Shasho said.
The two employees in the traffic engineering office are receiving assistance from street department and public-works personnel and some outside contractors, he said.
"We've been doing our best to keep up, but it's not enough," Shasho said.
The city looked at hiring a company to handle only the traffic-lights work, but the lone proposal it received was for $450,000 a year, he said.
The department has a lineman who makes $39,097 in annual base-pay salary and an assistant superintendent with an annual base-pay salary of $42,750.
Council is being asked to eliminate seven part-time laborer positions in traffic engineering — positions that are on the books, but the jobs have been vacant for at least the last 15 years — and replace them with two full-timers, making the same hourly salary of $10.25, but with full medical benefits.
Also Wednesday, council will be asked to permit municipal court to spend up to $65,000 from the court's capital-improvement fund to make improvements to the probation office on the second floor of city hall.
The court, unable to settle a long-standing dispute over a new facility with the city's administration and council, can't wait any longer to make improvements to the probation office, said Elizabeth A. Kobly, municipal court's presiding and administrative judge.
"We're gutting it and making it more conducive to the work done there and make a better working environment for people because this is a hellhole we work in," she said. "We'll do what we can do to improve work conditions because the [state] Supreme Court is doing nothing to help us. The lawsuit languishes and languishes, and we can wait no longer."
The judges filed a complaint with the high court in May 2009 demanding the administration and city council provide "suitable accommodations." Nearly four years later, there's been no resolution.
The seven probation department workers will move to city hall's basement March 16, and the work is to start shortly thereafter, said George Denney, court administrator. The work would be done after 4 p.m. and on weekends so as not to disturb court when it's in session, he said. The work will take up to 60 days.
The project includes a new ceiling, lighting and workspace and makes improvements to its plumbing, electrical and heating systems.
The new look will give employees and those on probation privacy when talking and ease the overcrowding at the probation office's waiting area, which spills out into a narrow hallway, Judge Kobly said.