Kayla Brace to be bride of Mr. Fitzgerald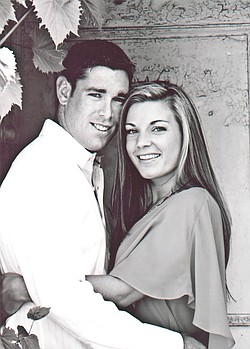 Photo
Brendan Fitzgerald and Kayla Brace
AUSTINTOWN
Bob and Patty Brace of Austintown are announcing the engagement of their daughter, Kayla Brace, and Brendan Fitzgerald, both of Belle Harbor, N.Y.
Parents of the future groom are Bryan and Patty Fitzgerald of Belle Harbor.
St. Charles Borromeo Church in Boardman will be the setting of the 1:30 p.m. open wedding ceremony April 27. Invitations will be issued for a reception at the Butler Institute of American Art.
The couple are graduates of West Virginia University.
The bride-elect earned a bachelor's degree in business management and is a physician compensation and contracting specialist for North Shore-Long Island Jewish Health System.
The prospective groom earned a bachelor's degree in communications. He is an electrician for the city of New York and member of I.B.E.W. Local Union 3.