Miss Carney, Mr. Sullivan plan wedding in May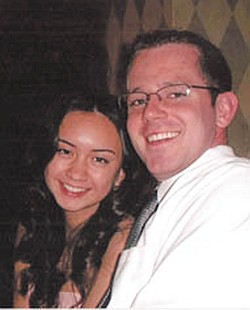 Photo
Christina Carney and Connor Sullivan
HEATH, OHIO
Loreta Carney and Michael Carney, both of Heath, Ohio, are announcing the engagement of their daughter, Christina Carney, and Connor Sullivan, both of Lorain, Ohio.
Parents of the future groom are William Sullivan of Canfield and Miriam and Charles Holden of Austintown.
Old Calvary Church in Sandusky, Ohio, will be the setting of the morning wedding ceremony May 25. The couple will be honored at a luncheon reception at Lyman Harbor in Sandusky. Invitations will be issued to both.
The couple both work for the Department of Defense in Cleveland.
The bride-elect earned a master's degree in business administration from Franklin University and is an accountant.
The prospective groom received a bachelor's degree from Kent State University and a master's in business administration from Franklin University. He is a financial systems analyst.