Caitlin Murnane, Nicholas Shirilla to marry in May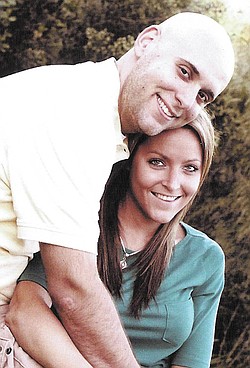 Photo
Nicholas Shirilla and Caitlin Murnane
PITTSBURGH, PA.
Judy and Sam Rossi of Pittsburgh are announcing the engagement of her son, Nicholas Shirilla of Panama City Beach, Fla., formerly of Boardman, and Caitlin Murnane, also of Panama City Beach.
Parents of the future bride are Rand Murnane of Big Flats, N.Y., and Mary Christopher of Houston, Texas. The future groom also is a son of the late Nick Shirilla, who lived in Struthers.
Trumbull Country Club in Warren will be the setting for the exchange of vows at 4:30 p.m. May 4 and where the reception will follow.
The couple are graduates of Ohio State University and both earned bachelor's degrees in finance.
The bride-elect is an accounting associate for Four Winds Health in Santa Rosa Beach, Fla.
The prospective groom is an outside sales representative for Cargill in Panama City.