Aliza Kendeigh, Shawn Madison plan summer rite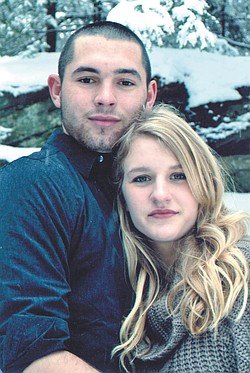 Photo
Shawn Madison and Aliza Kendeigh
AUSTINTOWN
Raymond and Tammy Kendeigh of Austintown are announcing the engagement of their daughter, Aliza Kendeigh, also of Austintown, to Pfc. Shawn Madison of Canfield.
The parents of the prospective groom are Stacy and Adelle Madison of Canfield.
Invitations will be issued for a summer wedding and reception at Diehl Lake Lodge in Ellsworth.
The future bride earned a degree in aviation maintenance from Eastern New Mexico University. She works in ground handling at Winner Aviation in Warren.
The prospective groom is a special forces candidate in the U.S. Army in Fayetteville, N.C.