Fines for texting behind the wheel begin today in Ohio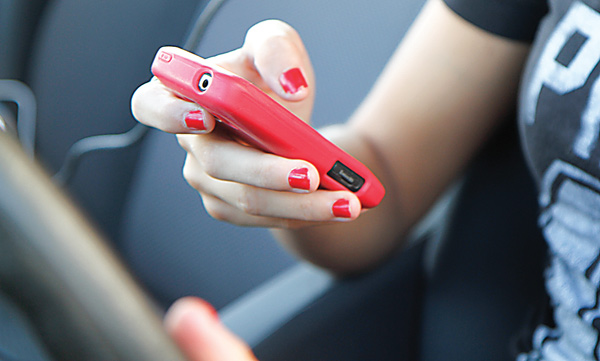 ---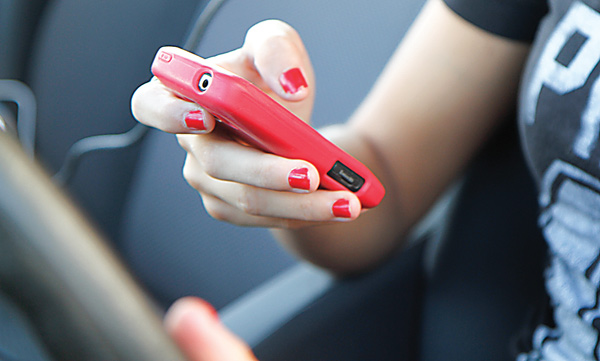 Photo
Beginning today, teen drivers pulled over for texting while driving face a $150 fine and 60-day license suspension for a first offense.
YOUNGSTOWN
Drivers, especially teen motorists, looking to send that text message that just can't wait had better pull to the side of the road before reaching for the phone — or face fines.
A law banning texting while driving takes effect today after a six-month grace period.
House Bill 99, signed by Gov. John Kasich on June 1, makes texting while driving a secondary offense for adults, meaning officers cannot pull adults over based solely on suspicions of texting while driving.
The new law is tougher on minors, however. For them, the use of electronic devices while driving is considered a primary offense.
They are banned from using any type of handheld electronic wireless communications device, including cellphones, while behind the wheel, with few exceptions.
Teens will face a $150 fine and a 60-day license suspension for a first offense and $300 fine and one-year license suspension for subsequent offenses.
Adult motorists violating the law beginning today would be subject to a fine of no more than $150.
Mahoning County Sheriff Jerry Greene said deputies from his office will be out watching for those still texting while driving.
"Our officers have all been instructed that this has now become law, so they will be on the lookout, and people texting while driving run the risk of being cited for doing so," he said.
Greene said he does not anticipate much fallout from the new law. He said people will learn to comply, and — ultimately — lives will be saved.
"Most people understand the dangers of texting while driving, and almost everyone has been guilty of it at some point or another," Greene said. "I believe this is a good law, and it will eventually save lives — and that is what's most important."
Youngstown Police Chief Rod Foley said he will be putting out a memo reminding officers of the changes in the law.
"We are not going to be out there specifically looking for [texting while driving], but if officers see the violation with another offense, then they will be able to pull that person over and cite them for the texting while driving," Foley said.
A recent survey of the motoring public by the American Automobile Association's Foundation for Traffic Safety found that 35 percent of motorists of all ages admitted to texting while driving.
Younger drivers age 16-24 were even more likely to text and drive with more than half (61 percent) reporting having read a text or email while driving in the past month.
According to AAA, studies have shown texting while driving to be an extremely dangerous distraction for drivers due to the extended period of time — an average of 4.6 seconds — spent not looking at the road.
Foley said giving police officers the power to issue citations will alter the actions of the driving public and make road conditions safer for everyone.
Thirty-nine states now have bans on texting behind the wheel. All but four have primary enforcement for all drivers.