Freshman girls win Federal League title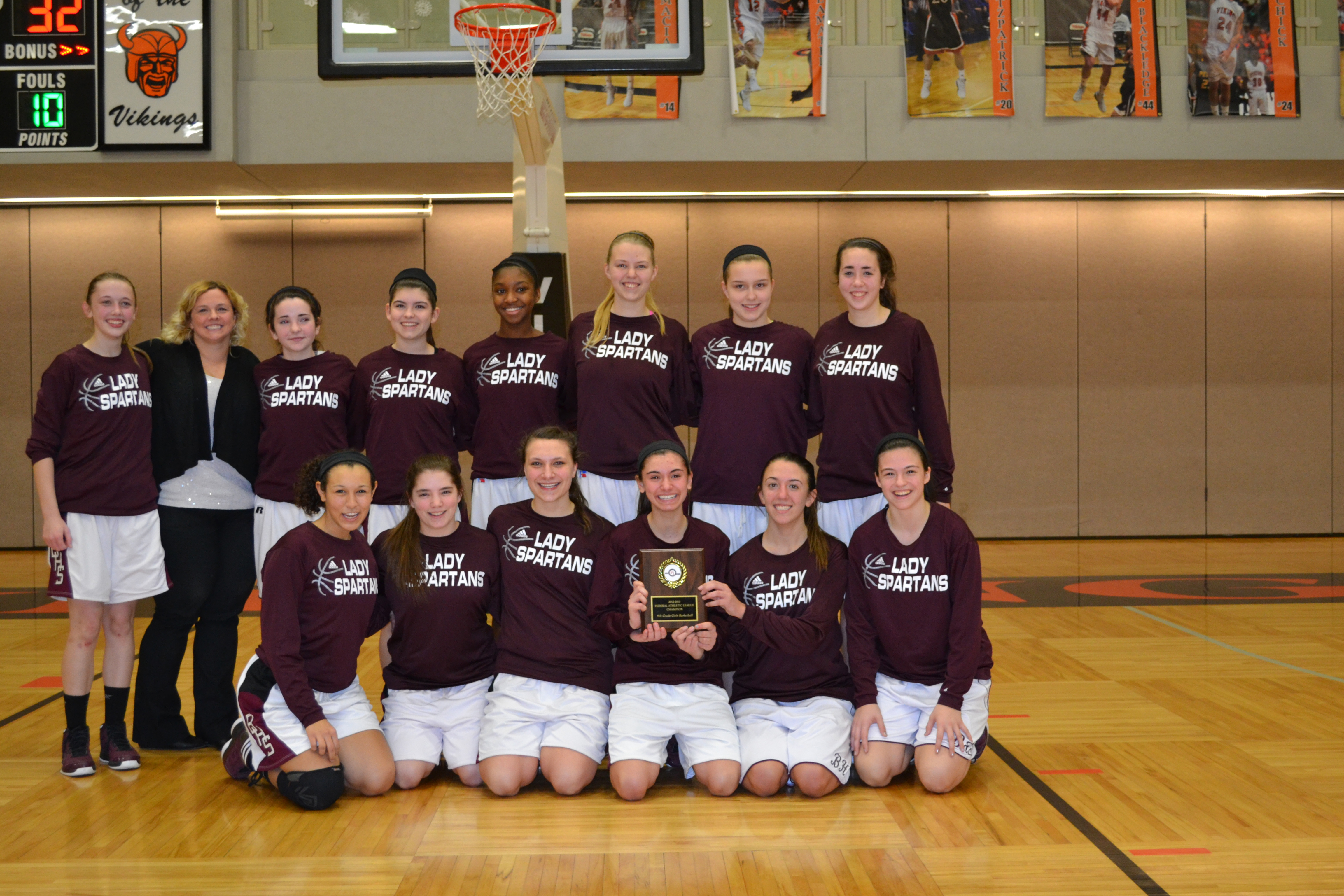 ---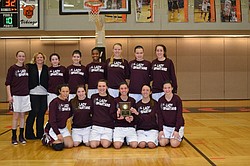 Photo
Neighbors | Submitted .The Boardman High School girl's freshmen basketball team (front row, from left to right) Brittany Kuehn, Cassie Harsh, Amber McMillan, Franchesca Cardillo, Anna Saxton and Krista Johnson (back, from left to right) Katie Platt, coach Jolene Ross, Marisa Hanna, Maggie Loney, Amana Bowman, Taylor Harden, Bailey Brandt and Natalie Wilson won the Federal League Tournament on Feb. 16.
Coming into the tournament as the No. 1 seed, the Boardman High School freshman girls basketball team defeated Massillon Jackson 39-32 to win the Federal League championship on Feb. 16 at Hoover High School.
The Spartans came from behind to win after being down by seven points at halftime. The Spartans rallied with great defensive play, led by Katie Platt, who also added four points.
Krista Johnson led all scorers with 15 points, seven of those points in the fourth quarter. Anna Saxton closed out the game in final quarter by hitting 5-of-6 from the foul line and contributing a total of 10 points to clinch the lead for the Spartans in the final minutes.
Franchesca Cardillo hit a clutch three-pointer during the comeback in the second half and ended up with a total of five points. Natalie Wilson added three points and Amber McMillan added two points to finish out the scoring for the Spartans. Wilson and McMillan dominated rebounding in the final quarter to help the Spartans.
The freshman team ended the season with a 12-3 record and Federal League title.