Operations of tower at Youngstown-Warren Regional in jeopardy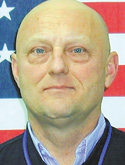 ---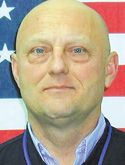 Photo
By Ed Runyan
VIENNA
With Federal Aviation Administration budget cuts apparently set to take effect today because of the federal sequester, the process could begin today to close or reduce the hours of operation for the air traffic control tower at Youngstown- Warren Regional Airport.
The changes would be finalized and take effect sometime in April, after negotiations with the National Air Traffic Controllers Association and after 30-day notifications are sent to the affected personnel, said Michael Huerta, FAA administrator.
The local air traffic control tower wouldn't necessarily be on the list for loss of hours or closure, but it is on a list of possible targets, according to the FAA.
Dan Dickten, director of aviation at the airport, has asked the FAA to spare the local tower, but said operations would continue without one.
"Many airports operate without a control tower," he said Thursday. "However, having a control tower adds another level of safety to an airport's operation."
In a letter to Ray LaHood, secretary of the U.S. Department of Transportation, Dickten said the airport expects about 100,000 passengers in 2013, up from 77,500 in 2012, and additional charter flights to serve workers in the gas and oil industry.
The control tower also is important to the 910th Airlift Wing at the Youngstown Air Reserve Station, he said, as it "provides a very valuable service in supporting the Air Force Reserve training and its mission."
The tower is the only one on two lists prepared by the FAA: Ohio air traffic towers that could lose midnight shift operations and towers that could be closed.
Others facing possible loss of the midnight shift are Akron-Canton, Dayton and Toledo. Others facing possible closure are Cuyahoga County, Mansfield, Ohio State University and Bolton Field in Columbus.
Under the sequester, the FAA would cut $627 million in this fiscal year, Huerta said. That would include furloughing a majority of the FAA's nearly 47,000 employees for approximately one day per pay period until the end of the fiscal year in September.
The sequester also could cause mandatory unpaid furloughs for 400 civilian employees at the Youngstown Air Reserve Station.
Flights to such major cities as New York, Chicago and San Francisco could experience delays in some instances of up to 90 minutes during peak hours, because of fewer controllers on staff. Delays in those major airports will ripple across the country, Huerta said.
"We would need to consider eliminating midnight shifts at more than 60 air traffic control towers across the country," he told the American Bar Association on Wednesday. "And we would have to consider closing a large number of the 230 air traffic control towers at airports that are less busy — those that have less than 150,000 flight operations per year."
The FAA already placed the tower, where about 15 people work, on a list of sites that could lose most of its air traffic controllers as early as 2015.
In February 2010, the FAA said it was proposing to move much of the work to Cleveland Hopkins International Airport as early as 2015 as part of its NextGen technology, a modernization that also would move controllers to Cleveland from Toledo, Akron-Canton and Mansfield.
Controllers would remain at each of those towers, but their functions would be limited to monitoring air traffic for about five miles, said Elizabeth Isham Cory, FAA spokesperson.
When asked Thursday whether the timetable for NextGen implementation in Vienna has changed, Cory said: "We have no plans for 2015 and plan to move forward as much as we can."
Huerta said of NextGen: "We are now using this new computer system to guide airplanes at high altitudes in nearly half of the nation."