Miss Lindquist, Mr. Blakeman are engaged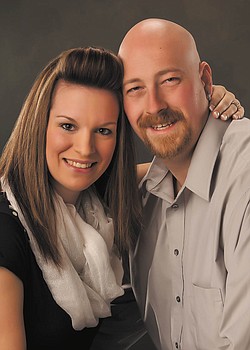 Photo
Melissa J. Lindquist and Brad E. Blakeman
Melissa Jane Lindquist and Brad Edward Blakeman, both of New Springfield, are engaged, their parents are announcing.
Gordon and Irene Lindquist of Columbiana are the parents of the bride-elect. Parents of the future groom are J.R. and Diana Blakeman of Salem and Alice Chismar of North Lima.
Invitations will be extended for a 1:30 p.m. Aug. 3 wedding at First Covenant Church in Boardman and for a reception that will follow at The Embassy in Struthers.
The bride-to-be is a nurse's aide at Parkside Health Care in Columbiana and is a waitress for C's Waffles in North Lima.
Her fiancé is a diesel mechanic for R&J Trucking in Boardman.