Miss Hanrahan and Mr. Johnson set Aug. nuptials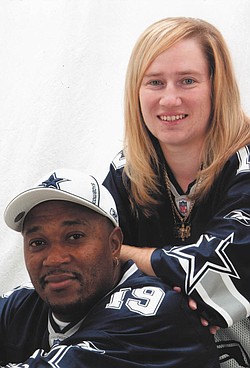 Photo
Kevin Johnson Sr. and Kristie Hanrahan
YOUNGSTOWN
Kristie Hanrahan and Kevin Johnson Sr. are announcing their engagement.
Parents of the future bride are Anita Williamson of Youngstown and Steve and Mary Walla of Hubbard. Jo-Ann Brantly of Youngstown and Hiwatha Johnson Sr. of Troy, Ala., are the parents of the prospective groom.
Plans are being made for an 11 a.m. Aug. 31 ceremony at St. James Meeting House in Boardman Park. A reception will follow at St. Columba Hall. Invitations will be extended for both.
The bride-elect is a graduate of Choffin School of Practical Nursing and is a nurse at Meridian Arms Living Center and Rural Metro.
Mr. Johnson is a restorative aide for Camelot Arms Care Center and is a U.S. Marine Corps veteran.