Miss DelSignore and Mr. Kriebel plan July rites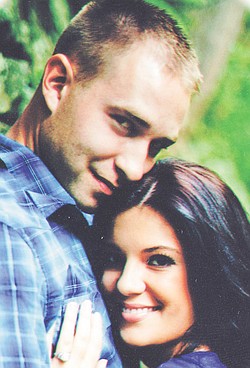 Photo
James Kriebel and Ashlea DelSignore
BOARDMAN
Ashlea DelSignore and James Kriebel, both of Boardman, are announcing their engagement.
Parents of the bride-elect are Marc DelSignore of Struthers and Joy DelSignore of Campbell. Jeff and Joan Kriebel of Struthers are the parents of the future groom.
A ceremony is planned for 1:30 p.m. July 13 at St. Nicholas Church in Struthers. A reception will follow at Mr. Anthony's in Boardman.
The future bride received her bachelor's degree in nursing from Youngstown State University and is a registered nurse at St. Elizabeth Boardman Health Center.
Her fiancé graduated from the YSU Police Academy and is a corrections officer at Corrections Corp. of America in Youngstown.