Zaryl Bush gets 33-years-to-life for Teddy Foltz murder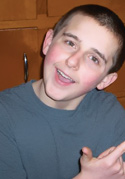 Photo
Sentencing of Zaryl Bush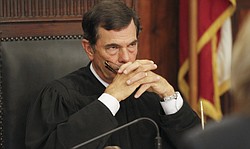 Video
YOUNGSTOWN — Zaryl Bush received a 33-years-to-life sentence from a visibly enraged Mahoning County Common Pleas Court Judge R. Scott Krichbaum today for the torture and death of 14-year-old Teddy Foltz and the abuse of his twin brothers, now 11.
Bush was sentenced on counts of murder, child endangering, intimidation of witnesses and tampering with evidence.
Childrens Services Board workers and the judge recounted the abuse and horror Teddy and his brothers were subjected to.
Bush, of Creed Street in Struthers, only said he was sorry. The boys' mother, Shain Widdersheim, is to be sentenced in August for allowing the abuse to happen.
This is a breaking story. Watch Vindy.com for updates.