YSU trustee prepares for term
---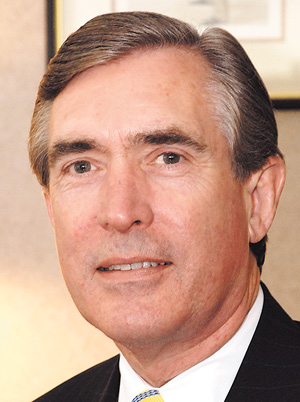 Photo
Staff report
Youngstown
Youngstown State University's newest trustee looks forward to serving on the board of his alma mater.
Gov. John Kasich announced this week the appointment of James E. "Ted" Roberts of Poland to the YSU board.
"I've spent a lot of my practice in education so to have an opportunity to help guide it and improve upon it at the university level will be a challenge and an honor," Roberts said.
Roberts is a lawyer, director and stockholder with the Youngstown firm Roth, Blair, Roberts, Strasfeld & Lodge, where he's been president since 2002. He also has served as a limited-service instructor at YSU's Beeghly College of Education, teaching graduate courses in school law and collective bargaining.
Since 1978, he has represented several Mahoning Valley school districts including Youngstown City Schools.
Roberts earned his bachelor's degree from YSU and his law degree from the University of Akron School of Law.
"When I was a student at YSU I never thought about being a trustee," he said. "I don't think I was even aware that there was a board of trustees. I was just trying to get through my classes."
While attending law school, Roberts taught U.S. government at the former North High School.
The start of Roberts' term, which runs through April 2022, coincides with the arrival of YSU's new president, Randy Dunn, who assumes office July 15.