Donofrio's wife wants answers after W.Va. autopsy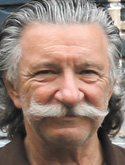 ---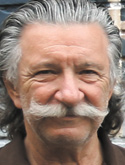 Photo
By Joe Gorman
YOUNGSTOWN
The wife of a man who was missing — and confirmed dead after West Virginia authorities had his body for more than a year — said Thursday they could not determine how he died.
Rosanne Donofrio, wife of James Donofrio, said she recently received an autopsy report on her husband and it listed "undetermined" as the cause of death.
She said she did not want to go into detail about what the report says.
However, Rosanne Donofrio said she still had plenty of questions for police in both Youngstown and West Virginia about how they handled the case of her husband, who was reported missing Sept. 26, 2011.
His body was found in Clarington on the banks of the Ohio River on March 25, 2012, but not identified until April 9 of this year. After the body was found, it was in the custody of West Virginia authorities because they have jurisdiction over the river.
"Our problem is why it took a year to identify him," Rosanne Donofrio said.
Youngstown Police Chief Rod Foley said he just received the report Thursday morning and had not gone over it yet himself or with the investigators in his department assigned to the case. He said he will be meeting with Donofrio's family and staff in the Mahoning County Prosecutor's Office next week to go over the report.
Prosecutors are attending the meeting so the family can know any legal options it may have, Foley said.
The trooper at the Moundsville Barracks of the West Virginia State Police who is assigned the case was off duty Thursday and is expected back today, a spokeswoman at the post said. No one could be reached to comment in the West Virginia Office of the Chief Medical Examiner.
Rosanne Donofrio said she has tried speaking with police in both states about her husband's case but they have not been a big help.
"We're not getting any answers," she said.
James Donofrio, owner of the former Avalon Gardens restaurant on Belmont Ave-nue, went missing after he told his wife he was leaving their Boardman home to go to the restaurant — but he never got there.
Police found his Range Rover SUV under the Market Street Bridge on the banks of the Mahoning River behind the Covelli Centre and mounted a massive search for him. They searched the river as far down as Lowellville and also used a helicopter from the Ohio State Highway Patrol to aid in the search.
His body washed up on the Ohio side of the Ohio River on March 25, 2012. Foley had said previously that he was told preliminary examinations of Donofrio's body showed that any trauma happened after he was dead and that his body bore the signs of being in the water for six months, which coincides with the time he first went missing.
Total distance from where he went missing to where he was found is estimated to be about 145 miles, and Donofrio's body would have had to have traveled down the Mahoning and Beaver rivers until it reached the Ohio River and through several dams and other obstructions as well.