Children investigate soil, sand, silt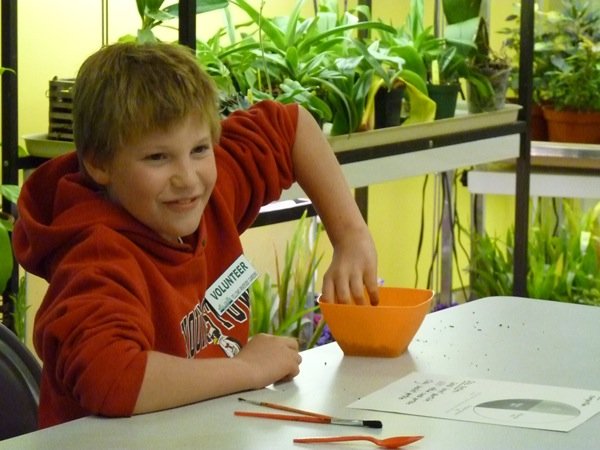 ---
By ELISE McKEOWN SKOLNICK
Children had a chance to play in dirt and learn something at the same time.
Investigating Soil, Sand, Silt and Clay, a class offered at the Davis Center in Mill Creek Metroparks, gave children a hands-on opportunity to feel and see the difference between different types of soil.
Instructor Bridget Beck let each child feel the difference between dirt she dug up in her yard, sand and clay. They squished the dirt between their fingers and were delighted to discover worms. They let the sand run through their fingers, and discovered clay is harder than the other two. They also used sand and clay to make art projects.
By the end of the class Beck hopes the children understand that sand and clay have different qualities.
"I think bridging it with art – letting them manipulate the sand, and we're going to make a pinch pot with some self-hardening clay - will allow them to really explore both things," Beck said.
Classes on a variety of topics are offered monthly at the Davis Center.
Sara Smith of Girard has been bringing her three grandchildren to the classes for about six months.
"They love these classes," Smith said. "I think it's a creative outlet for them, something for them to get excited about and build on. Sometimes it's painting, sometimes it's putting things together, and I think it's giving them an art appreciation."
Her 11-year-old granddaughter, Kristina Smith, said the classes are fun.
"I like coming to them," she said.
The art projects help her learn the topic better.
"Because then I can remember it and look at it," she said.
She was excited to learn about soil. Her cousin, Jaiden Palomaki said she was interested in it, too.
"Because I really don't know much about dirt," Palomaki said.