Cars cruise Tuedsays at senior center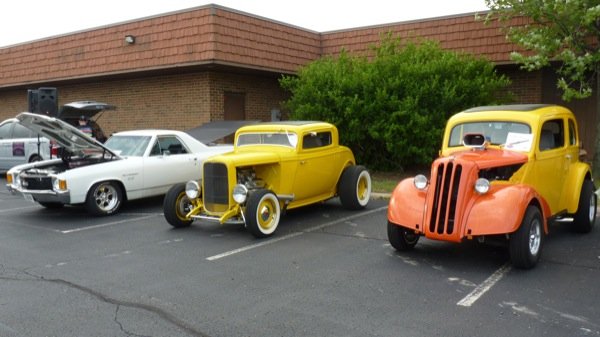 ---
By ELISE McKEOWN SKOLNICK
Cars of many makes and models in a rainbow of colors lined up in front of the Austintown Senior Center May 28. They did have one thing in common: all were vintage cars.
The Mahoning Valley Olde Car Club, Inc. is in the midst of its weekly car cruises.
"We're raising money for Hospice [of the Valley]," said Rich Posivak, chairman. "We're making money on our hobby."
The club has sponsored the car cruise for eight years and during that time, they have raised $26,000 for Hospice. Registration is $2.
Richard Beraduce of Boardman participates in the cruise with his 1985 Chevy Corvette nearly every week.
"I'm a car nut," Beraduce said. "This is my second Corvette. I've always liked Corvettes. I've always been a Corvette man, I guess."
Jim Guy of Poland said that the shows are fun. He brought his 1973 Oldsmobile Cutlass to the show.
"I'm gonna start going back into car shows," Guy said. "I used to be in them a long time ago. They were a lot of fun. And it's something to do. You get out. You get to see different people."
Guy said that there's nothing better than an old car.
"You can still work on them, if you can get the parts," Guy said. "I'm 67-years-old. I grew up working on cars, so you know how. You just automatically know that it's going to be this or it's going to be that."
The Mahoning Valley Olde Car Club car cruise is offered from 6-9 p.m. every Tuesday through September, at the Austintown Senior Center, located at 112 Westchester Drive.