New child homicide investigative team swings into action in Bazetta homicide
---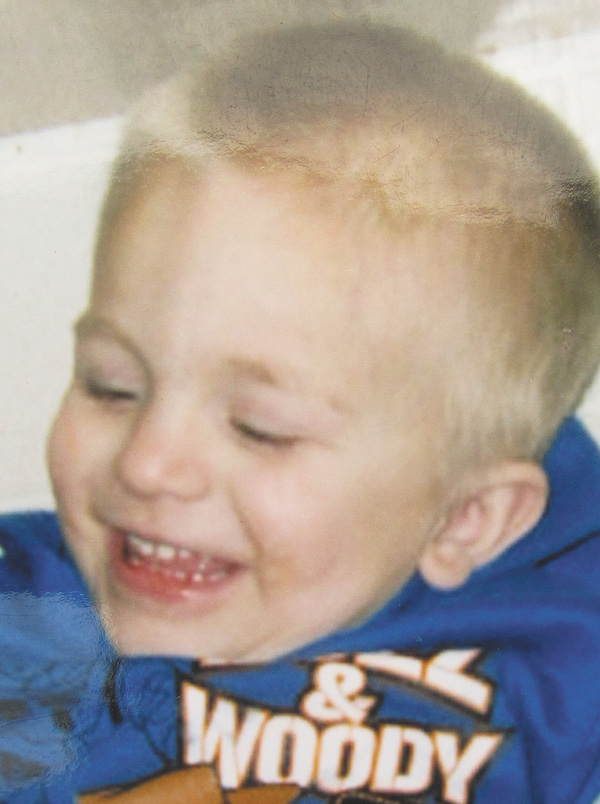 Photo
By Ed Runyan
WARREN
When a 4-year-old boy died from being hit in the stomach June 15 in a house on North Park Avenue Extension in Bazetta Township, officials had a team of investigators available to call for help.
As soon as authorities were advised by Dr. Humphrey Germaniuk, Trumbull County coroner, on June 16 that the boy's death was a homicide, Detectives Joe Sofchek of the Bazetta Police Department and David Morris of the Cortland Police Department began interviewing family members and others.
It was not immediately clear June 15 that Nicholas Partin's death was a homicide because the boy's mother and her boyfriend told emergency personnel the boy had ingested carpet cleaner the day before, and had gone to the hospital for that reason.
Morris was involved starting June 16 because of the creation of the Trumbull County Child Homicide Investigative Unit, and this would be the first time the unit would swing into action.
Sofchek said this week the investigation, which resulted in charges being filed against the boy's mother and her boyfriend, "worked really well."
The unit consists of Morris, Detective Jolene Marcello of the Trumbull County Sheriff's Office, Detective Chris Bordonaro of the Lordstown Police Department, Detective Mike Currington of the Warren Police Department, and investigators Gary Hetzel and Roy Anne Rudolph of the Trumbull County Prosecutor's Office.
Dennis Watkins, county prosecutor, said the unit was formed at the suggestion of Dr. Germaniuk in a letter to Watkins last August.
The goal is to give specialized training and knowledge to several investigators throughout the county in much the same way that the Homicide Task Force has provided expertise to investigate and prosecute homicides since its inception in 1984 and the Vehicle Homicide Unit specializes in its cases.
The idea, which also is used in various other Ohio counties, was discussed among members of the Homicide Task Force late last year. Watkins provided the money for training, which took place in May.
Some of the expertise needed is in the area of interviewing family members and friends after a child has died, or interviewing a child in the case of a serious-injury case in which the child survives, Watkins said.
"We're recognizing that child assaults and homicides are different because it's family members and friends who are often harming the child," Watkins said.
The unit helps smaller departments when they have a child homicide because such departments frequently don't have the training for it, he added.
Marcello said another type of expertise the unit provides is in how to handle crime scenes so that prosecutors are provided with the best physical evidence possible.
Also, the hospitals have been advised whom to call when they see a child with an injury that might be the result of criminal activity, she added.