Hagan states case before House panel on fracking regs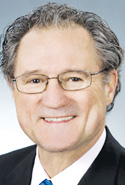 ---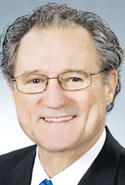 Photo
By Marc Kovac
COLUMBUS
State Rep. Robert F. Hagan, a frequent critic of Republican-backed oil and gas industry regulations, had his day before the House's Agriculture and Natural Resources Committee, offering testimony on four separate bills aimed at horizontal hydraulic fracturing, or fracking.
Hagan, of Youngstown, D-58th, wants to ban injection wells that accept fracking brine, allow communities to set local safety standards and health regulations for drilling operations, increase disclosure of chemicals used in fracturing and block repeat environmental offenders from doing business in the state.
Hagan has offered some of the bills in past general assemblies, and it's not likely that majority GOP members are going to back them now, but Tuesday's hearings gave him an opportunity to make his case for each and urge stronger government oversight of the state's growing shale oil fields.
After the hearing, Hagan said House Bill 93 may have a "fighting chance" at getting other hearings, but isn't optimistic the Republican-led Legislature will be receptive to the other proposals.
"We made our case," he said. "We're trying to send a clear message to the gas and oil industry to come up with better alternatives. I'm not that particularly confident we'll get more hearings."
Fracking-related bills that had their first legislative hearing Tuesday included:
House Bill 148, which would enact a statewide ban on Class II injection wells, which are used to dispose of brine and oil-field fluid waste.
Hagan and co-sponsoring state Rep. Denise Driehaus of Cincinnati, D-31st, said the law changes are needed to protect the environment and prevent earthquakes, such as those experienced in the Youngstown area in late 2011.
Banning injection disposal would prompt companies to pursue recycling and technological advances for dealing with fracking fluids, they said.
"The disposal of toxic drilling waste is likely to become a long-term problem for Ohioans, far outweighing any short-term economic gains to our state from serving as a dumping ground," Hagan said.
House Bill 41, which would enable local communities to institute and enforce safety standards and regulations affecting the oil and gas industry. That could include a ban on injection wells or acreage required for drilling units, Hagan said.
House Bill 42, titled the Fracking Emergency Medical Right to Know Act, which would require drillers to provide full details of chemicals used in fracking to the Ohio Department of Natural Resources, which would insert the information into a database accessible by firefighters and other emergency responders dealing with chemical spills and accidents.
Hagan said, "It is imperative that our medical professionals and emergency responders have the information they need to treat individuals adversely affected by fracking chemicals whether it is in the physician's office or at the scene of a spill."
House Bill 93, which would increase penalties against individuals who are caught illegally dumping oil-field waste, with repeat offenders facing permanent permit revocations. The legislation and a companion bill introduced in the Ohio Senate by Sen. Joe Schiavoni of Boardman, D-33rd, were offered in response to an incident in Youngstown in which a company was caught dumping brine down a storm sewer.
More like this from vindy.com