Toddler's mother, Jennifter Light, charged in his death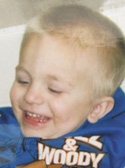 ---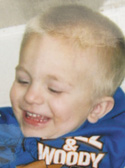 Photo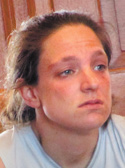 Photo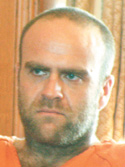 Photo
By Ed Runyan
WARREN
In a day full of events relating to the June 15 death of 4-year-old Nicholas Partin of Bazetta Township, the boy's mother, Jennifer Light, was taken into custody Tuesday at the Trumbull County Courthouse.
Light, 33, pleaded innocent to involuntary manslaughter, permitting child abuse, endangering children and four counts of obstructing justice.
Judge Andrew Logan of common pleas court set bond at $250,000, and Light was led away by deputies to the jail.
She had come to the courthouse to receive payment of $6 she was owed for her testimony to a grand jury regarding her son's death.
But she had been indicted secretly earlier, and a warrant had been issued for her arrest, so she was taken into custody.
She arrived at the courthouse after her boyfriend, Scott H. Walker, 33, had been arraigned in Judge Logan's courtroom on a murder charge. He pleaded innocent, and his bond was continued at $500,000.
Walker is accused of hitting the boy in the stomach June 14, an assault that Light told investigators she witnessed.
Emergency personnel responded at 3:15 a.m. to the home the boy, Light, Walker and others shared at 2910 North Park Extension, near Everett-Hull Road, and found him unresponsive. He was pronounced dead later at a hospital.
Diane Barber, an assistant county prosecutor, said she could not discuss what Light did to produce the criminal charges except to point to the indictment, which says Light failed her duty of care, protection or support of the boy.
The charge of permitting child abuse says Light permitted the child to be abused, tortured, administered corporal punishment or other physical disciplinary measures.
Barber would not say whether Light's charges relate to any physical abuse before the blow to the abdomen that killed him. Walker admitted to investigators that he hit the boy with a backhanded blow but denied using a closed fist.
The four counts of obstructing justice relate to the four times Light misled authorities June 15 by telling them she had taken the boy to a local hospital after Walker hit him in the stomach.
The county coroner ruled the boy died from blunt-force trauma to his abdomen.
If convicted, Light could get more than 20 years in prison. Nicholas' 8-year-old brother is in the care of Trumbull County Children Services, Barber said.
Later Tuesday, Miriam Fife, Trumbull County victim-witness advocate, conducted a flag-raising ceremony in front of the jail to remember Nicholas.
Among those present were Diane and Gordon Light, parents of Jennifer Light, whose home is two doors from Jennifer's.
"He was just a little kid who liked to go to church with my mom and dad," Diane Light said. "He was a joy. When you walked into the house, you knew he was there. He was a blue-eyed boy who loved life. It's just tragic."
Diane's parents, Wanda and Ralph Nussbaumer, lived with Jennifer, Nicholas, and Jennifer's other son.
Also in Judge Logan's courtroom Tuesday, Thomas J. Starr, 28, made his first appearance, pleading innocent to the Saturday murder of his mother's boyfriend, Jeffrey L. Westfall, 53, and attempted murder of his mother, Lisa M. Frye, 46, both of state Route 305 in Southington Township. Bond was set at $1 million.
Police say Westfall and Frye had been trying to get Starr to move out for about four months when the stabbings occurred. Starr went to the woods behind the home, near U.S. Route 422, and called 911, confessing to the crimes.
The next hearings for Walker, Light and Starr are July 9.