Power outage impacts Vindicator, few other downtown businesses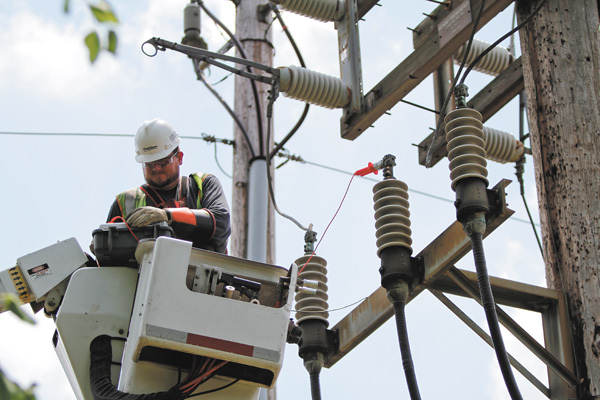 ---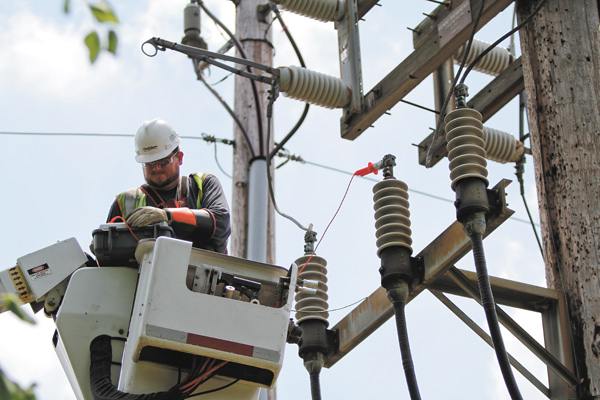 Photo
An Ohio Edison worker checks out a terminator on West Federal Street after an outage caused blackouts Monday in downtown Youngstown. The business most affected was The Vindicator. The newspaper's production building was without power from 7 a.m. to nearly 5 p.m.
YOUNGSTOWN
An underground cable that provides power to The Vindicator was damaged early Monday, causing a surge that impacted electricity at several downtown buildings.
Mark Durbin, spokesman for FirstEnergy, said The Vindicator production building was the only location adversely affected by an outage.
Monday's problem occurred about 7 a.m., and to restore power to the building, FirstEnergy had to create a forced outage that impacted several businesses downtown, he said.
"The goal was to get power restored by 2 p.m., if not sooner," Durbin said.
Although by 2 p.m. the hope was to get power back by 3 p.m. at the building, the process continued until 4:56 p.m. , Durbin said.
"The issue is that any time you're dealing with an underground power line, it's a tricky situation," he said. "We have to do it in the safest way possible."
The forced outage lasted 15 to 20 minutes, Durbin said. It impacted businesses mainly along Boardman Street.
"It lasted much less time than we anticipated it would," he said.
Amedia Plaza residents and employees at Geo's, a record store, confirmed they lost power for about 15 to 20 minutes.
Youngstown State University also was impacted Monday. John Hyden, executive director of facilities and support services, said the campus experienced a "glitch" that caused all campus computer systems to need a manual restart that took around 30 minutes.
It took an hour to get air conditioning on campus to operate again, he said.
"These glitches are actually worse on us than a full outage," Hyden said.
Reporters and staff worked most of the day in a darkened newsroom with about a third of the work stations operational. A natural-gas generator powered the production building where the newsroom and printing press is located.
At 9 p.m. Monday, a FirstEnergy spokesman confirmed that all the outages were fixed.
The incident comes about a week after a small fire in the production building forced employees to evacuate for an hour. The fire was started by a faulty air handler in the building's basement and was extinguished with little damage.
As in the case of the fire, the newspaper was published on schedule.
CONTRIBUTOR: Vindicator staff writer Jamison Cocklin.