Valley dance legend Tony Romeo draws final curtain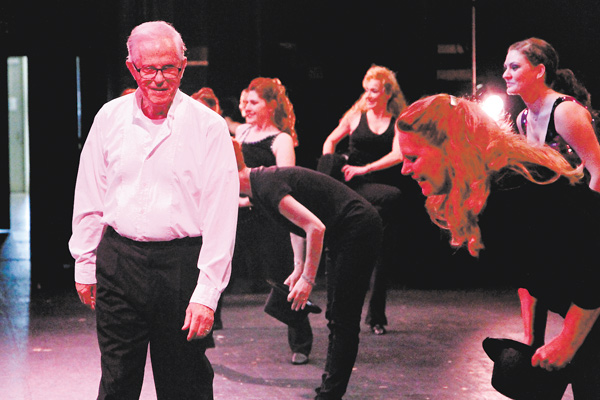 ---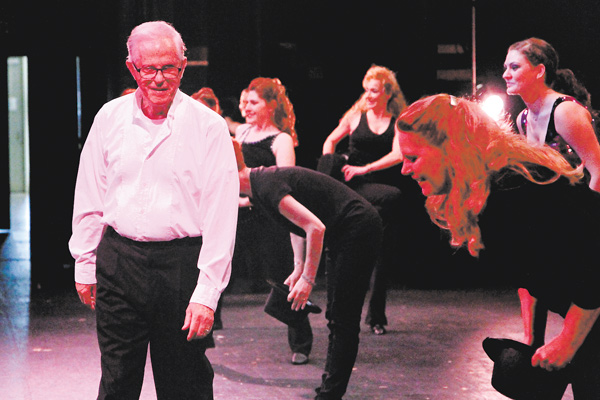 Photo
Tony Romeo walks off stage at Canfield High School Thursday night while his dancers give him a bow during his final dance recital after 58 years of teaching dance in the Valley.
CANFIELD
Thursday night marked the final time 88-year-old Tony Romeo will draw the curtain on his annual dance recital.
Romeo is calling it quits after teaching dance in the Valley for 58 years, and he acknowledged it isn't going to be easy.
He smiled as he wiped tears from his eyes before the recital's 7:30 p.m. start at Canfield High School.
"It's getting to me already. I'm feeling mixed emotions," Romeo said. "I know it's going to be tough to quit, but the time has come to do that, and so I'm looking forward to it."
Romeo, whom his dancers call "the other Gene Kelly," isn't sure what to expect out of retirement. He's been dancing or teaching people to dance since he was a young boy.
"I don't know if I'm going to enjoy being in retirement, but I'm going to try," he said.
He might hit the links or the YMCA. The octogenarian can still move, and he said staying active is what keeps him young.
"I've got to be active. I can't sit around."
Several of his dancers shared laughs and tears as they reminisced with the man who taught them and, in some cases, taught their parents, grandparents and even great-grandparents.
Sammantha Bonacci, 18, just graduated from high school. She enrolled at Youngstown State University to study special education, but dancing is a passion. It's a passion that goes back nearly 40 years for much of her family, she said.
She, her great-grandmother, father and two uncles have taken lessons from Romeo.
"He's been really, really close to our family ever since," Bonacci said. "It's very bittersweet. This is my last recital, therefore it makes me really sad, but I'm happy for Tony at the same time."
Erica Shonn has been dancing with Romeo for the past 18 years. He's her third dance coach and the most particular, as well, she said.
She recalled her first show with Romeo. It was "Guys and Dolls" at the Youngstown Playhouse, and Romeo was her choreographer. Thursday's recital marks what could be her last recital ever.
"I want to do my best for Tony, for myself [and] for the company," Shonn said. "Tony's been an incredible inspiration to me. I just think the world of him."
"It means everything in the world to me to know that they still remember what they've got from dancing," Romeo said.
Several hundred people from throughout the community gathered in the auditorium at CHS to watch the 16 scheduled acts and Romeo as he produced his final recital. Quoting the world- renowned dancer Gene Kelly, Romeo said, "' Dancing is for the end.' Same thing has happened to me. My final message to the people is that they can still keep dancing. It's the best thing in the world."