Davis brothers headed for Kentucky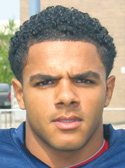 Photo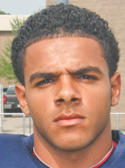 Photo
By Joe Scalzo
Austintown
Kentucky coach Mark Stoops did it again.
The Cardinal Mooney High graduate snagged two more local recruits this week when Austintown Fitch's Chris and Demitrious Davis opted to transfer from Pitt to Lexington.
"He's putting together a lot of good pieces," Demitrious said of Stoops. "He's bringing a lot of excitement to Kentucky football."
The Davises committed to Pitt in 2011 when Todd Graham was hired to replace Dave Wannstedt. They were both recruited as wide receivers when Graham was implementing a spread offense that would take advantage of their speed and elusiveness. But after going 6-6, Graham abruptly left Pitt for Arizona State and Pitt hired Wisconsin assistant Paul Chryst, who has a pro-style background.
After redshirting the 2012 season, the Davises did not appear on Pitt's two-deep chart after spring practice.
"The situation just wasn't right," Chris said. "After Todd Graham left, it wasn't our type of football."
Added Demitrious, "The new staff kind of told us they would be running a spread offense, but after spring ball started, they were using a lot of tight ends and they really didn't throw the ball at all. It didn't fit us at all."
Pitt granted the twins their release but they will still have to sit out a season due to NCAA transfer rules. They will join Mooney High graduate Braylon Heard, a running back who will also sit out this fall after transferring from Nebraska. Mooney safety Marcus McWilson will be an incoming freshman this fall at UK and Youngstown Christian defensive lineman Tymere Dubose has verbally committed for the 2014 class.
It's an impressive haul for Stoops, who has energized a Kentucky program that went 2-10 last season and is known more for its basketball program. Stoops has two other Mooney grads on staff in Vince Marrow (tight ends coach) and Frank Buffano (director of football operations) and they've been able to sell Valley players on their local ties, as well as the chance to play in the nation's top conference, the SEC.
Chris said he will play defensive back at Kentucky while Demitrious will play running back and wide receiver. The twins know Heard and McWilson well, having worked out with them in the offseason along with Youngstown native Maurice Clarett, who has been "very inspirational" to them, said their father, Chris.
"Basically, with the relationship with Coach Stoops and Coach Marrow, we figured it was a good fit," the father said. "We were down there [Tuesday] and the twins ended up getting almost 3,000 Twitter followers in about six hours. I was like, 'Man, the pressure is on you guys to be really good.'
"To think UK could go 2-10 and get the recruiting class they got, it's pretty incredible. They're doing big things down there."