Youngstown OKs $20K to establish small-business incubator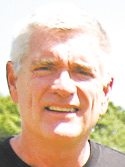 ---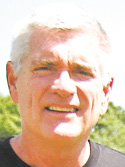 Photo
YOUNGSTOWN
The board of control agreed to provide $20,000 in city funds to a nonprofit organization that plans to convert a vacant building on the South Side into a small-business incubator.
The money to Oak Hill Collaborative Inc. will go toward renovating the exterior of 507 Oak Hill Ave., the former Southside Medical Center's records building, and replacing the chain-link fence and doors, said Patrick V. Kerrigan, the nonprofit's director and a former Youngstown Municipal Court judge.
The plan calls for $50,640 in improvements to the building's exterior and grounds, including repairing foundation cracks, painting, replacing outdoor lighting, and landscaping. About $200,000 in improvements will be made to the building, Kerrigan said.
Kerrigan is a former 10-year municipal court judge who was sentenced in 1998 to 30 months in federal prison for three counts of affecting interstate commerce by extortion — accepting a trip to Florida from health care providers, accepting $400 not due to him or his office, and obtaining $250 and property, lumber and building materials not due him or his office. He participated in a Florida patient-brokering scheme that included six others, who all pleaded guilty.
Kerrigan served 13 months in a federal prison and then five months at Community Corrections Association, a halfway house on Market Street in Youngstown.
When asked if it is appropriate for the city to give money to a convicted felon, Kerrigan said, "The city is giving it to a nonprofit corporation that's investing 10 times that amount in the building and working to redevelop the South Side of Youngstown."
He added that the city doesn't "check criminal records" of those seeking grants.
"For 10 years, I've been doing this for free," he said. "I have a proven track record of success. I'm doing what the city has failed to do — work to revitalize the Oak Hill neighborhood."
Tom DeAngelo, the city's economic development coordinator, said: "We want to provide money to improve businesses. It's an area with a lot of potential. We're looking forward to working with businesses that go there. If it turns into another [Youngstown Business] Incubator, that would be great."
Kerrigan said the Oak Hill Collaborative is an offshoot of the volunteer work he's done for the last decade with St. Patrick's Church on Oak Hill Avenue. He serves as president of the church's parish council and chairman of its property committee.
"This is part of a land revitalization and beautification project trying to clean up a section of Oak Hill," Kerrigan said. "I've probably acquired over 50 lots and we've made community gardens, worked with Habitat for Humanity, and built parks and football fields, and started a block watch in the neighborhood."
The board of control approved the grant at a Thursday meeting. The city's Design Review Committee approved the proposal May 22.
The 63-year-old building houses an urban agricultural business, and Kerrigan said he's having talks with a seamstress and an aquaponics consulting firm about locating there.
Kerrigan's organization purchased the property for $20,000 in November, according to the Mahoning County auditor's website.