C.H. Campbell fourth-graders make final memories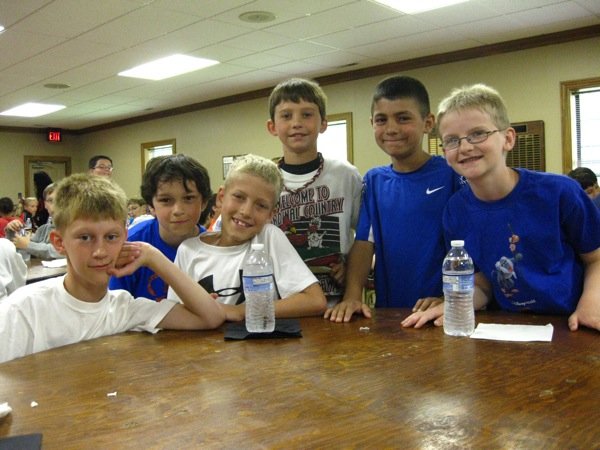 By ABBY SLANKER
Fourth-grade students at C.H. Campbell Elementary School celebrated their final days at the school during the field day at Fair Park June 3.
The students were treated to a picnic lunch by the PTO and enjoyed time playing games organized by Ronie Haurin, C.H. Campbell physical education teacher, and utilizing the playground at the park. Students played volleyball, bag toss, dodge ball and kickball, while others climbed the monkey bars and played on the pirate ship and jungle gyms.
Several PTO parent volunteers helped with the lunch and also donated watermelon, chips, cookies, brownies and water. The PTO provided pizza and boneless wings for the students.
"This is a nice way to end the year, with the children moving to CVMS next year," said Lisa Helmick, PTO vice chair.
As an added bonus, the students were treated to Hawaiian shaved ice, courtesy of the PTO.
While the students were waiting for their lunch, each child stated what they learned at C.H. Campbell or gave their favorite memory of C.H. Campbell.
"This is the fourth-graders' reward for having a great school year. This is their chance to share stories and memories of their time at C.H. Campbell and celebrate the end of their time at C.H. Campbell," said Principal Travis Lavery.